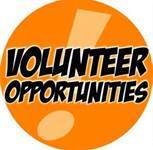 The purpose of the South Carolina Long Term Care ombudsman program is to improve the quality of life and quality of care of all residents in long-term care facilities in South Carolina.
Residents in long-term care facilities are often physically and emotionally vulnerable, facing daily challenges in pursuing a meaningful quality of life. Whenever problems arise, residents or families can call upon an ombudsman for help. Ombudsmen receive complaints about long-term care services and then voice the residents' concerns to nursing homes, residential care facilities, and other providers of long-term care.
Experience has shown that when residents and families understand the long-term care system, they are able to effectively act on their own behalf when problems occur. By educating residents, families, and facility staff, the ombudsman program fosters an understanding and knowledge of the long-term care system. To find out more, you can view the
Resident Bill of Rights
in English or Spanish (Declarición De Derechos Del Residente).
More information about the differences between abuse, neglect and exploitation, and who to call should you observe any of them, can be found in this two page "
Spot Abuse
" brochure (small pdf).
The ombudsman program is governed by the federal Older Americans Act and by the South Carolina Omnibus Adult Protection Act. The Lt. Governor's Office on Aging administers the statewide program through ten regional offices located throughout the state. These programs are located within Area Agencies on Aging and funded with federal, state, and local dollars. There is no charge for services provided by the ombudsman.
Ombudsman Complaints
Ombudsmen work closely with residents, families and facility staff to offer guidance and resolve substantiated complaints. In federal fiscal year 2007-2008, the Long Term Care Ombudsman Program received 6,858 complaints involving residents in long-term care facilities.

The ombudsman program is also responsible for investigating complaints in psychiatric hospitals and facilities operated or contracted for operation by the SC Department of Mental Health and the SC Department of Disabilities and Special Needs. Of the 6,858 complaints, 3,538 were from nursing homes, 3,276 were from residential care facilities, and 44 were from other facilities.
Often a single complaint affects more than one resident. For example, complaints regarding lack of staff to assist with meals could affect a single resident or the entire facility depending on the circumstances. Also, a case may have more than one complaint. For instance, a resident may voice a complaint about the length of time it takes staff to answer call lights and the poor attitude of staff when complaints are lodged. More than 70 percent of the cases investigated by the LTCOP involved multiple complaints in a case file.
Volunteer Ombudsman Program
In 2007, the name of the Volunteer Ombudsman Program changed to the Friendly Visitor Program to better reflect the program's purpose. That year also saw an upswing in number of volunteers recruited, trained, and working; in visits made to facilities; and in facilities requesting participation in the program. The program ended the year with 35 Friendly Visitors volunteers working in the program. Volunteers made 433 visits an increase of 22 percent in number of visits, up from 354 visits in the previous fiscal year. They spent a total of 1,233.03 hours visiting 6,116 residents during the year. This was an increase of 26% in hours, up from 975.23, and an increase of 41percent, up from 4,349.
The program, which was previously limited to three regions, expanded to cover seven of the ten regions in South Carolina. Additional expansion to cover the remainder of the state is in the planning stage. For more information or how you can volunteer, email us at
scaarp@aarp.org
About AARP South Carolina