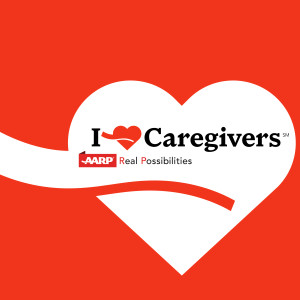 A South Carolina Senator was honored by AARP recently for his work to support South Carolina family caregivers in 2014. AARP SC State Director Teresa Arnold made the surprise announcement to Senator Thomas Alexander (R-Oconee) during the organization's legislative breakfast.

Senator Alexander is a part of a bipartisan group of 46 state legislators and three governors from 19 states who were recognized. These elected officials have advanced policies to help family caregivers who are making it possible for older Americans to live independently at home—where they want to be.

"What an honor to have Senator Alexander chosen as a Capital Caregiver! He champions the causes of older South Carolinians every day, said Arnold." In his role as the chair of the Finance Committee which oversees the Office on Aging, he has approved more than $5000 to provide home delivered meals, transportation and personal assistance to thousands of seniors on waiting lists. "He has done more to help folks remain independent in their own homes than any other legislator," she said.

More than 770,000 South Carolina residents provide unpaid care for their older loved ones as family caregivers. They help with bathing and dressing, meal preparation, managing finances, transportation, grocery shopping and more.

In 2014, the General Assembly approved $2 million in one-time funding for respite vouchers for family caregivers. Respite, or rest, for caregivers of seniors and adults with disabilities allows the caregiver to take a break from their caregiver duties.
About AARP South Carolina
Contact information and more
from your state office. Learn what we are doing to champion social change and help you live your best life.