We call it our Social Justice Project, but perhaps that gives the impression of it being something other than a project seeking to reflect on our shared past and help influence the future toward plain old justice for all.

"AARP South Carolina is excited to get a diverse group of folks together from across South Carolina to shine a light on the need to address the fact that justice itself is and has been denied to a sizable portion of the population," says Jo Pauling-Jones, Associate State Director for Advocacy and Outreach at AARP South Carolina. "I believe this book discussion and project could be the beginning of an impactful move towards positive change on an issue that is often ignored."

Outreach: You may have seen our story in the May 2020 Bulletin. One of the first steps of our project will be to reach out to South Carolinians and let them know about AARP South Carolina's new Social Justice Project is an opportunity to encourage education, understanding and engagement as we seek to create positive change.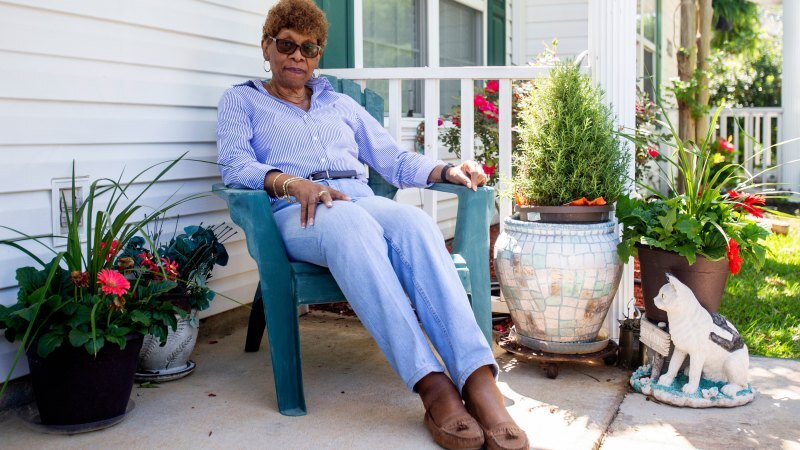 Hate Crime Legislation: South Carolina is one of four states with no Hate Crime Legislation. Following the tragic murders of nine parishioners at Mother Emanuel Church AME church in Charleston, South Carolina multiple legislators launched an effort to create laws to define hate crimes and implement increased penalties for such crimes. AARP SC will be advocating for legislation. We will engage, inform and educate South Carolinians on the issue, with the ultimate call to action of contacting legislators and encouraging them to vote for proposed Hate Crime Legislation. This advocacy will continue in the coming years and we are confident despite legislative setbacks due to the COVID-19 pandemic.
Statewide Book Club: AARP SC has selected and purchased copies of the critically acclaimed memoir Just Mercy: A Story of Justice and Redemption, by author Bryan Stevenson. The book explores racial inequities in the U.S. justice system by telling the story of the Stevenson's fight for the rights and better legal representation for his convicted Southern clients many of whom are on death row. AARP SC will engage a diverse audience across South Carolina to take part in the Statewide Book Club and to collectively raise our voices in support of justice for all. Though our initial plans of an in-person Book Club meeting had to be canceled, plans are in the works for virtually offered Book Club discussions.

Private Screening of Just Mercy, starring Michael B. Jordan and Jamie Foxx. The film, based on the book will provide another touchpoint for Book Club participants, leaders, and volunteers. We are in the process of discerning how we can offer this meaningful experience in an inclusive and safe way.

International African American Museum (IAAM) Charter Membership: This new museum of African-American history is slated to open late 2021 in Charleston, South Carolina. The IAAM sits on the site where Gadsden's Wharf, the disembarkation point of up to 40% of all American slaves, once stood. Charleston's deep connection to the slave trade and resulting racial implications is well-known. Sponsorship of the museum provides an opportunity to explore the history that created systems that contribute to racial injustice while highlighting the significant contributions of African-Americans.

Bus Tour to the National Memorial for Peace and Justice (Montgomery, Alabama): This event has been canceled due to COVID-19-related concerns about the health and safety of our members.

Proposed Speech & Book Signing event featuring Just Mercy author Bryan Stevenson: Plans are underway to invite Bryan Stevenson to South Carolina for a virtual or in-person conversation about his journey to create greater fairness in the criminal justice system, and how racial injustice emerged, evolved, and continues to threaten America and how society must confront it. Invitations to this event will be extended statewide. Date TBD – Late 2021

If you are interested in joining for any of the opportunities mentioned above, please contact Jo Pauling-Jones, Associate State Director, Advocacy and Outreach at (803) 765-7372 or via email jpaulingjones@aarp.org. Please specify how you would like to participate.
About AARP South Carolina