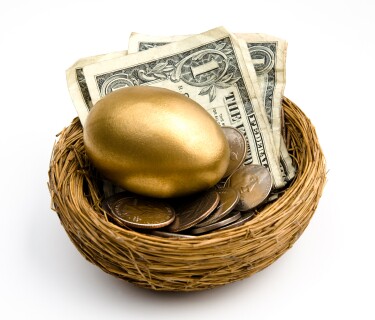 Por Holly Fisher

David Hill no puede aumentarle el salario a sus 130 trabajadores en PLAN Home Health Care que actualmente ganan entre $10 y $12 tanto como quisiera, pero sí espera ayudarlos de otra manera: al ahorrar para la jubilación.

La idea, comúnmente llamada trabajo y ahorro, les daría a los empleadores la opción de inscribir a sus trabajadores en un programa de jubilación coordinado por el estado. La iniciativa sería voluntaria tanto para los empleadores como para los trabajadores, pero sus partidarios esperan que sea lo suficientemente simple como para que la mayoría de las empresas opten por participar.

El Palmetto Work and Save Program (Programa de trabajo y ahorro de Palmetto) está respaldado por AARP de Carolina del Sur y se presentará ante la legislatura estatal cuando esta se reúna el próximo mes.

"Puedo ver una gran necesidad de este programa en particular", dijo Hill, de 73 años, cuyo negocio en Greenville brinda cuidado de salud a domicilio. "Creo realmente que mis empleados lo adoptarían".

Una deducción de la nómina para la jubilación ayuda a los trabajadores a ahorrar antes de pagar impuestos y facilitaría la retención de personas en una industria con una alta rotación, dijo.

Un estudio de viabilidad de University of South Carolina en mayo del 2018 observó que alrededor del 70% de los trabajadores del estado no tienen acceso a un plan de ahorro para la jubilación a través del empleador. Sin embargo, una encuesta de AARP entre los votantes inscritos realizada a principios de este año encontró que el 91% de los empleados utilizarían dicha oferta.

Según las investigaciones realizadas por el Instituto de Política Pública de AARP, los trabajadores tienen aproximadamente 15 veces más probabilidades de ahorrar a través de la deducción de la nómina que por cuenta propia.

Unos cuantos estados han implementado programas de jubilación. Algunos, incluidos Oregón y Connecticut, son obligatorios para la mayoría de las empresas. "Pero en Carolina del Sur, queremos probar algo diferente que sea útil para los trabajadores", dijo Jim Love, subdirector estatal de activismo en AARP Carolina del Sur.

Los empleadores podrían administrar el programa a través de su servicio de nómina existente a un costo mínimo o sin costo adicional, dijo Love.

La contribución estándar de los empleados sería del 6%, pero ellos pueden ajustar esa cantidad y llevarse su plan cuando cambien de trabajo si su nueva compañía forma parte del programa.

Para más información, visita el blog de AARP, aarp.org/scsecurefuture (en inglés).

Una buena inversión

"Esta es una buena inversión", dijo Love. Según el estudio de AARP, el estado podría ahorrar $37.5 millones en programas de asistencia pública entre el 2018 y el 2032 si los jubilados de bajos ingresos ahorraran suficiente dinero para aumentar sus ingresos de jubilación en $1,000 por año.

Andrew Todd, un planificador financiero certificado de Asset Management and Planning LLC en Columbia, fue parte del grupo de trabajo de AARP Carolina del Sur para el programa Trabajo y ahorro; un grupo compuesto por líderes empresariales y comunitarios que estudiaron formas de implementar el programa en el estado.

Él señala que muchos empresarios se centran en dirigir sus empresas, no en administrar un plan 401(k).

"La gran mayoría de las empresas que veo que no tienen planes de jubilación están llenas de trabajadores que los necesitan", dijo Todd. "Si hacemos esto realmente fácil de utilizar, creo que muchos dueños de negocios lo adoptarían porque retendrían a los empleados sin que sea una carga de costo o tiempo para ellos".

Con deducciones de nómina fáciles, Hill no ve ningún inconveniente. "Ya me convencieron".

Holly Fisher es una escritora que vive en Mt. Pleasant.

Lee más sobre cómo prepararte para tu jubilación en nuestro canal de Jubilación.
About AARP South Carolina