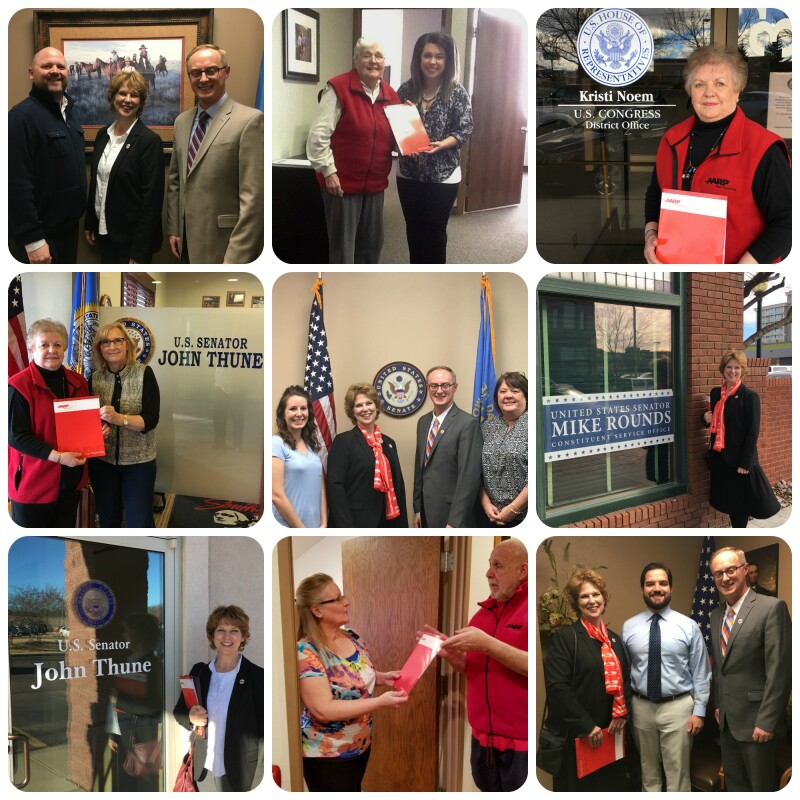 The 2017 legislative session has officially come to a close!

AARP South Dakota advocates made your voice heard in Pierre, helping to pass legislation that will improve access to care in rural and underserved communities and supporting legislation that make the tough job of managing a loved ones' estate a little bit easier. They also protected the will of the people by keeping payday lenders out of our state and improving financial security for low income South Dakotans.

This year alone, our advocates have represented family caregivers, low-income families, nurses, teachers, consumers, and communities. They have come from more than 30 cities and towns and every corner of our state to make sure our lawmakers know that we are watching what happens in Pierre.

Without their help, AARP South Dakota would not be as strong of a voice or make as big of an impact as we do now. We rely on the support of our advocates to share our message locally and make a difference in every layer of government. We are so grateful for all of their hard work this year and every year!

Though the South Dakota session is over, the work is not done. There is a lot happening in 2017 on both a local and federal level, and AARP is on front lines, fighting for you. We are speaking out on issues like Medicare and Social Security. We're protecting consumers from con artists and supporting family caregivers across the country.

Being an advocate can mean as little as signing a petition or clicking a link to email your lawmaker - or it can mean as much as making a trip to Pierre or DC to sit down with your elected officials about an issue of importance to you.

Anyone and everyone has the right and the ability to raise their voice and be heard. If you are interested in getting involved, please contact us at sdaarp@aarp.org or by calling 1-866-542-8172.

And don't forget to like us on Facebook and follow us on Twitter for the most up-to-date information on all things AARP South Dakota!