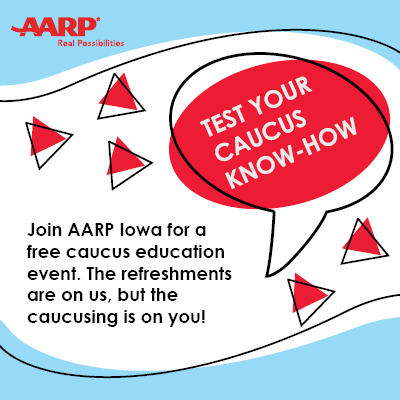 AARP South Dakota will sponsor candidate debates and bipartisan issue forums in October to help voters make informed decisions at the polls on Tuesday, Nov. 8.

South Dakota Public Broadcasting will air the debates and forums as part of "South Dakota Focus," a public affairs and news program that runs Thursdays at 8 p.m. Central/7 p.m. Mountain time. Viewers who have questions for the candidates can call in to the show at 800-456-0766.

In addition to the presidential election and several state legislative races, South Dakotans will elect a U.S. senator and U.S. House representative and will vote on several proposed constitutional amendments.

To view the debates and forums online, go to watch.sdpb.org and click on South Dakota Focus.