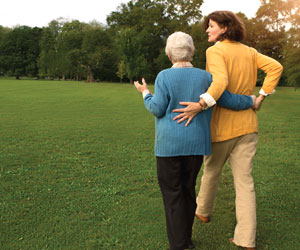 Caring for an ailing relative can be taxing, and AARP Tennessee wants the Volunteer State's 980,000 caregivers to know of new rights that make their job easier.

Under regulations that went into effect in April, the name of a family caregiver is recorded when a patient is admitted to a hospital or rehab facility. That individual is then notified when a loved one is to be discharged. Hospital staff must provide in-person instruction to the caregiver on medical tasks, such as medication management, injections and wound care.

More than 80 percent of Tennessee voters 45 and older supported a version of the new regulations, an AARP survey showed. And most Tennesseans 45 and older have either provided unpaid care for a loved one or expect to do so in the future.

Stay apprised at aarp.org/tn.