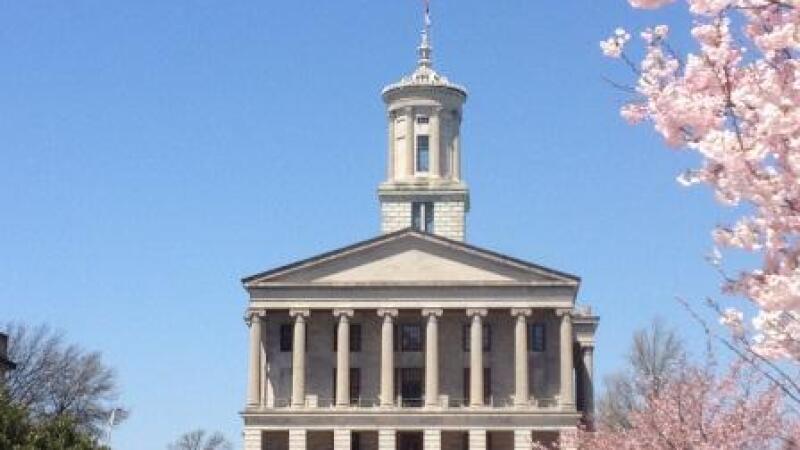 Memphis residents Harold and Barbara Beaver made an upsetting discovery last year: Scammers had defrauded their 85-year-old brother-in-law out of $90,000.

The brother-in-law was an accomplished communications professional. But he started having memory problems and became more isolated during the COVID-19 pandemic.

Criminals targeted him by phone, claiming to be friends, says Harold Beaver, 70, a retired school principal and Air Force officer. The family discovered the fraud when Beaver's daughter saw his brother-in-law at the post office, where workers alerted her that he had been sending large sums of money through the mail. Law enforcement is investigating the case.

Beaver, an AARP volunteer who has given talks on fraud prevention, says what happened to his brother-in-law should serve as a warning: "This could happen to anyone."

This example and others like it are why combating fraud is a top priority for AARP in this year's Tennessee General Assembly legislative session, beginning this month. In 2021, Tennesseans reported 79,012 cases of fraud, totaling nearly $63 million in losses, according to the Federal Trade Commission.

In addition to pushing for fraud prevention legislation, AARP will also urge state lawmakers to pass measures that would help people with rising housing prices. Fraud and housing costs are a focus because they are among the top concerns of older adults, affecting people's ability to age in place, says Martin Penny, AARP Tennessee's advocacy director.

Housing costs on the rise

Home prices have been increasing across the state at a time when the cost of everything has risen because of inflation. It's especially hard on Tennesseans living on fixed incomes, Penny says. "Every dollar that goes out the door is taking away their ability" to pay their housing expenses.

Many residents of Nashville and its surrounding counties are also feeling the pressure of increased property taxes that result from higher home prices. The median list price for houses in the greater Nashville area hit $525,000 in October—up 15.4 percent from the same period the year prior, according to Realtor.com.

Housing price increases are being driven, in part, by the volume of people moving to the Nashville area, says Davidson County Trustee Erica Gilmore (D), whose office collects property taxes. For example, in 2019, nearly 12,000 Californians moved to Tennessee, up 51 percent from two years prior, U.S. Census Bureau data shows.

Many newcomers, Gilmore notes, are high-income earners and can afford expensive housing, unlike longtime residents.

Tennessee offers some property tax relief to low-income older adults, but it varies from county to county. Many people who need help make too much to qualify, says Gilmore, who notes that in Nashville the income limit for such relief is $31,600 for property owners.

In October, AARP held roundtable discussions on affordable housing in Memphis, Nashville and Knoxville. The sessions brought elected officials and community leaders together to discuss the issue. The talks also helped AARP see what types of legislation it might pursue to help fill the gaps, Penny says.

Track AARP advocacy efforts at aarp.org/tn.

Sheila Burke is a writer living in Nashville.

AARP Fraud Frontiers: Our Susceptibility to Fraud
More on Housing and Fraud