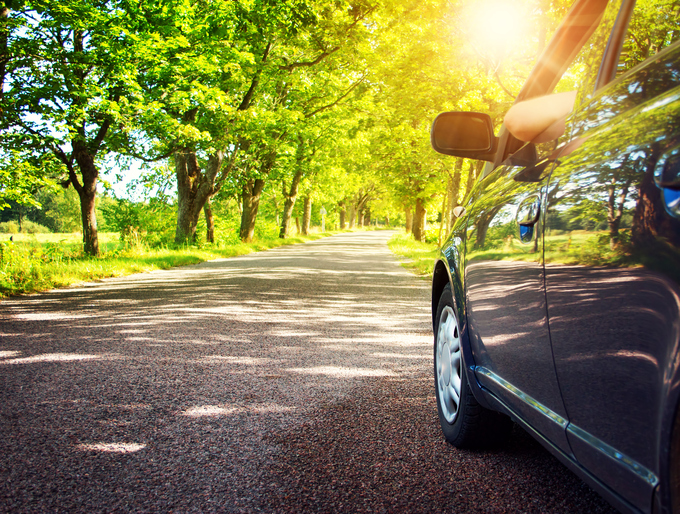 By Hollie Deese

George Coleman, 81, of Bartlett, was out buying his wife flowers one day 17 years ago when he started chatting with another customer. The man invited Coleman, who had recently retired from AT&T, to an AARP class on driver safety that he was teaching.

Coleman found the class not only interesting but applicable. Before long, he was enjoying teaching his own class.

Today, Coleman is the state coordinator for AARP's Driver Safety program in Tennessee and has taught more than 5,000 drivers in its two-day, eight-hour Smart Driver course. Coleman covers distracted driving, defensive driving, hearing and vision issues, and the importance of staying active. "The more active you are, the better off you are," he said. "The longer you are healthy, the longer you are good to drive."

Online classes available

Coleman said older drivers may worry that their license will be taken away if they get pulled over, so he addresses those fears in class. And even though the majority of his students insist they will never buy another new car, he covers that topic, too.

He points out to them that the newer technology in today's cars can mean greater safety and even insurance discounts. Rebecca Kelly, state director for AARP Tennessee, said driver safety has been an ongoing focus for 40 years.

Recently, more people are taking online classes, but there are about 60 volunteers across the state teaching the classroom Smart Driver course. Anyone interested in teaching should visit aarp.org/volunteernow.

Safety matters, Kelly said, when dealing with sensitive issues like knowing when it's time to stop driving altogether and being proactive about it.

"It's more important for you to make that decision than for somebody to have to wrangle the keys out of your hands," she said.

Coleman observed that giving up your keys can mean giving up your freedom, and that isn't easy for anyone. "That kind of gets down to the nitty-gritty of the whole thing: The longer we're able to drive, the more independence we have. Go to church. Go out to dinner. The little things we do. My wife just told me to pick up a dozen eggs while I was out this morning. But if I weren't driving, what would I do?"

Those who complete the course and keep a good driving record are entitled by state law to a three-year discount on their car insurance. More information is available from insurance agents.

Kelly said the course is so good that everyone should take it, regardless of their age.

Among the tips the class imparts are: Right turns are always preferable; be aware of how medications affect reaction times; avoid busy times of the day; don't drive under the speed limit, since that can be dangerous; and avoid driving in bad weather and at night when possible.

"Never take for granted the challenges and variables that go into driving," Kelly said. "There's no such thing as being too safe on the roads, and it's important to keep your fundamental driving skills sharp."

For information on the Smart Driver course, go to aarp.org/drive or call 877-846-3299. The classroom course is $15 for AARP members and $20 for nonmembers; the online version is $19.95 for members and $24.95 for nonmembers.

Hollie Deese is a writer living in Gallatin, Tennessee.