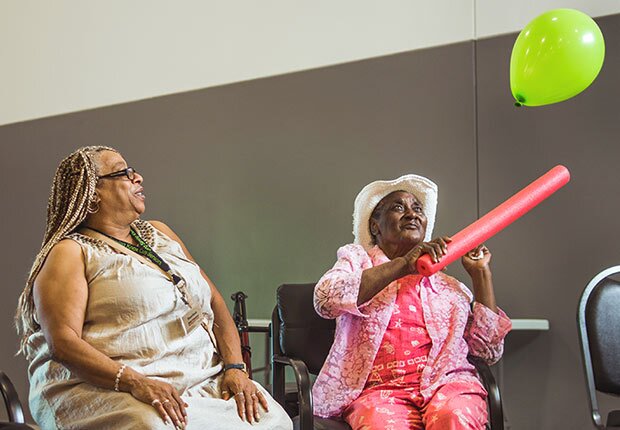 By Hollie Deese
When Pat Summitt died earlier this summer at 64 from Alzheimer's disease, the state and the nation lost a powerful figure who raised awareness of the illness. The winningest Division 1 basketball coach ever, male or female, Summitt was first diagnosed five years ago, and her openness inspired many Tennesseeans to seek help themselves.
"When Pat Summitt stepped up to the microphone, it was like the whole world listened," said Janice Wade-Whitehead, executive director of Alzheimer's Tennessee. "I just think she really did put a face and a name with the disease."
The day Summitt announced her diagnosis, phones were ringing off the hook, recalled Linda Johnson, Alzheimer's Tennessee's director of programs. People who had been noticing things about family members finally got the courage to call because of Summitt, who won AARP's 2012 Andrus Award, named in honor of AARP founder Ethel Percy Andrus.
After Summitt's death, the calls picked up again, this time from those looking for help finding programs and resources for loved ones possibly exhibiting signs of Alzheimer's.
Johnson and Wade-Whitehead hope this attention to the disease will drive people to seek the resources that are available to them in Tennessee, such as the Howard Circle of Friends Adult Day Services Program at Mt. Calvary Baptist Church in Knoxville.
It offers respite to caregivers while engaging those with Alzheimer's in fun and therapeutic activities such as gardening and listening to music.
"When someone talks about it, others who hear know they're not alone," Wade-Whitehead said. "I also think that it helps to really diversify the faces of Alzheimer's. It can impact people in their 50s and 60s and 70s and on up. A lot of times they're still in the workplace, and they're still helping to raise children."

What members want
A 2015 AARP survey on brain health found that three-quarters of adults over 40 are concerned about their brain health declining in the future. About one-third said their ability to remember things has decreased over the past five years; that percentage jumped to 45 percent for those 65 and older.
"So many of our members in Tennessee and across the country are caring for their loved ones, and a really high percent have dementia," said Rebecca Kelly, AARP Tennessee state director.
"The more we can learn about it, the more we can help our members stay educated and informed, then the better we are all going to be as we age. When we ask our members, brain health is … their number-one interest and concern as they age," she said.
Members turn to AARP to connect them with experts and information to stay sharp as long as possible, Kelly said. While many people are aware of the importance of maintaining strong and active brains, they're not sure what steps to take.
That's why AARP has launched Staying Sharp, a holistic approach to brain health that provides online information and resources to help people stay mentally keen. Learn more at stayingsharp.aarp.org.
This fall, Alzheimer's Tennessee will offer cognitive self-tests around the state that will assess six mental abilities: decision making, orientation, verbal fluency, memory, attention and visual-spatial ability. People may register online at alztennessee.org or by calling 888-326-9888 toll-free.
"The more people with dementia admit it and talk about it and make it public, the more we can learn from it and the less stigma it will have," Kelly said. "That is part of the reason we are trying to shed more light on how to stay brain healthy.
"Many of us are either going to have it or be caring for somebody that does," she said. "The more that we can learn about it, the better that we are all going to be.
"There are so many community resources available I would encourage people not to walk the journey by themselves," Wade-Whitehead said. "Connect with others. We know that people who stay socially engaged also seem to do better with cognitive health as they age."

Hollie Deese is a writer living in Gallatin, Tenn.