In recognition of her work during the 2017 Regular Texas Legislative Session, state Sen. Judith Zaffirini (D-Laredo) was presented today a Texas Legislative Achievement Award from AARP Texas.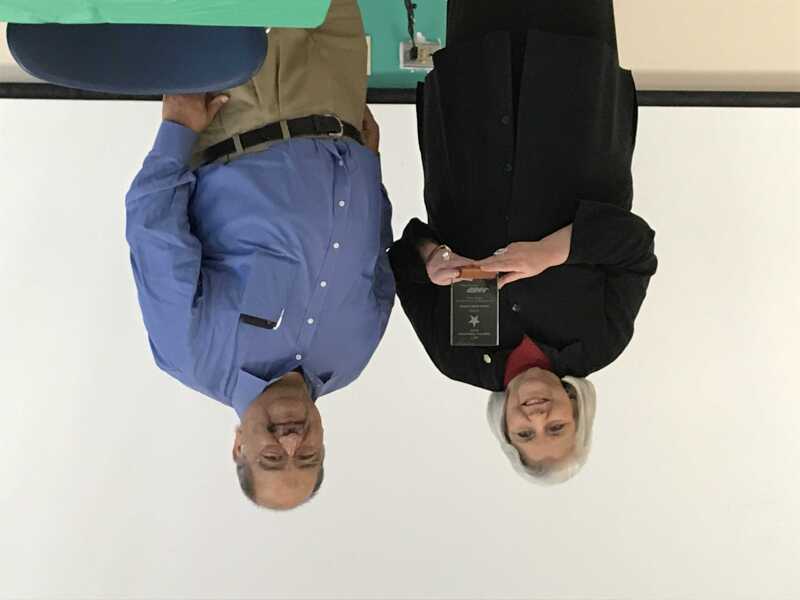 Senator Zaffirini sponsored and fought for legislation to strengthen guardianship oversight in Texas. Senate Bill 39 and other legislation authored by Senator Zaffirini will help courts protect some of the state's most vulnerable citizens.

"Guardians are essentially financial caregivers," said AARP Texas Director Bob Jackson. "As with other caregivers, they play a crucial role in our society, helping preserve individual assets and human dignity while saving tax dollars. Texas needs a protective umbrella to ensure proper oversight of guardianship, and Senator Zaffirini's tireless efforts to improve guardianship oversight are greatly appreciated."

Senator Zaffirini was presented the Legislative Achievement Award on Wednesday at a meeting of AARP Chapter 965 in Laredo. John Vasquez of the AARP Texas Executive Council and Tim Morstad of the AARP Texas state advocacy team were among the presenters.

Senator Zaffirini represents Texas Senate District 21 in south Texas.