AUSTIN, Texas – More than half of all Texans over the age of 50 said they believe things in the state are going in the wrong direction.

An AARP Texas poll reveals that just 34 percent of older Texans feel the state is headed in the right direction, while 60 percent think the opposite.

The skepticism about the direction of the state is most strongly felt among Democrats and independents, but 40 percent of Republicans also said that Texas is on the wrong track. Nearly two-thirds (or 64 percent) of women over the age of 65 who were polled for AARP said the state is going in the wrong direction.

The poll also finds that 59 percent of age-50-plus Texans do not think Texas is prepared to meet the needs of the state's aging population. About a fourth of those polled – 28 percent – said Texas is ready, and 13 percent are unsure. Poll respondents were told that by 2050, one out of every five Texans will be 65 or older.

The poll of 600 voters 50 years of age or older was conducted by Baselice & Associates Inc. Aug. 7 through 9 for AARP Texas and has a margin of error of plus or minus 4 percent.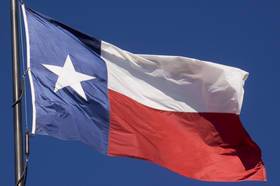 AARP Texas Director Tina Tran said the poll results highlight the importance that state leaders focus on adopting policies and building support toward readying Texas for an aging population.

As the leading voice for the age-50-plus population, Tran said AARP Texas, with about 2.3 million members statewide, intends to ask the Legislature to approve legislation and budget requests next year that will better prepare Texas and build confidence in the state's future. Texas lawmakers will convene their biennial lawmaking session in January.

"There's an acute need for action for an older, better Texas," said Tran. "Texas is rapidly evolving from a state with a younger population to one that will be much more dominated by older persons. Sooner we get ready for the demographic shift, the better."

Between 2020 and 2030, the numbers of new older Texans is expected to increase by 3 million individuals, which is more than the population of 15 states and the District of Columbia.

Tran said that in just 10 years, the first Baby Boomers will reach age 85 – an age when a person's health care use is at its peak and when many older adults are more likely to need help with daily activities. But Tran said there's also a sunny side to an aging population. For one thing, the economy itself will benefit. According to studies by AARP, the economic contribution of the age-50-plus population in this country will triple by 2050. Older persons will be major drivers of spending habits – and Texas' fast-growing older population will be at the center of these economic waves.

Toward preparing Texas, AARP, a nonpartisan member-driven organization, will unveil a detailed legislative agenda later this year that focuses on financial and retirement security; contends with the state's health care issues; addresses the state's long-term care needs, including nursing home reforms; provides assistance for family caregivers; and delivers protections for older and other vulnerable residents.

Tran and other AARP Texas staff are available for interviews upon request. Contact Mark Hollis for details at mhollis@aarp.org or 512.480.2429.