By Vanessa Rodriguez

Texas native and former U.S. Army Black Hawk helicopter pilot Lawrence Randle has been named to the AARP Texas Executive Council, continuing his life-long commitment to volunteerism on behalf of AARP's more than 2 million members in Texas.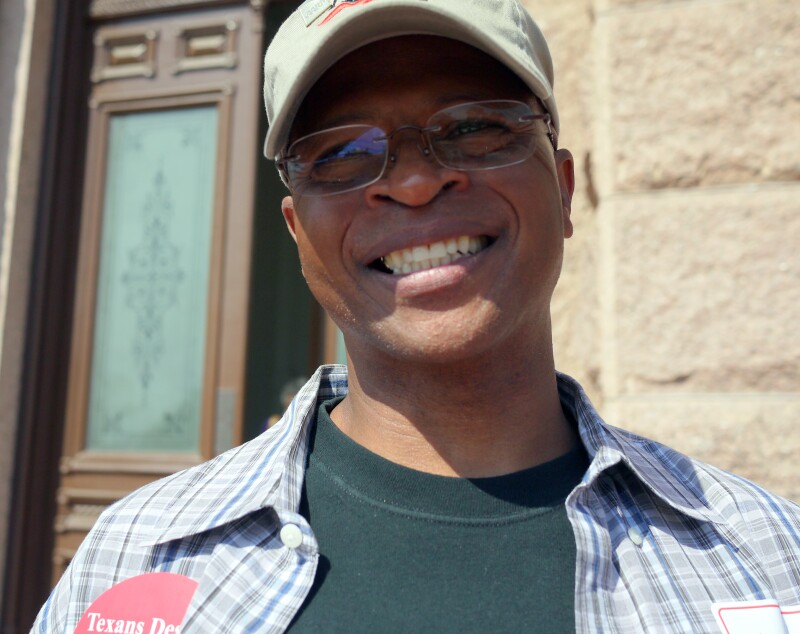 Born in the small town of Reagan, southeast of Waco, Randle is a retired colonel who served 34 years as both a reserve and active duty officer. From 1980 to 1984, his military assignments centered around UH-60 Black Hawk helicopters, the Army's front-line utility helicopter used for air assault, air cavalry and aeromedical evacuation units.

As an Executive Council member, Lawrence will help to assure that AARP's strategic priorities run smoothly in Texas. But he says he also looks forward to helping to lead positive social change.

"Being a volunteer means a lot to me," says Lawrence. "It means I am willing to give myself for a common need."

Lawrence, 62, and his wife, Brenda, live in Wills Point, east of Dallas. He's an associate minister at the Bethlehem Baptist Church in nearby Terrell. Both have been long-time volunteers for AARP, conducting presentations, media interviews and visits to elected officials. Colonel Randle holds a bachelor's degree in management communication from Concordia University in Wisconsin, and a master's degree in strategic studies from the Army War College in Pennsylvania.

Other volunteer members of the AARP Texas Executive Council are: Ollie Besteiro of Austin, state president; Charlene Hunter James of Houston; John Measel of Tyler; and Julia Castellano-Hoyt of San Antonio.