Long-time driver-safety volunteer to receive organization's highest honor on Saturday (Sept. 13) in Richardson

AUSTIN, Texas – AARP Texas today announced that Frank Kormos has been selected as the recipient of the 2014 AARP Texas Andrus Award. Named after founder Ethel Percy Andrus, the award is given in recognition of those who embody the organization's goal of bringing lifetimes of experience and leadership to serve all generations.

Mr. Kormos, 99, is a Dallas resident who for more than 25 years has served as a volunteer for the AARP Driver's Safety program, having taught more than 100 classes. Through his steadfast advocacy for the program, Mr. Kormos has helped more than 1,600 participants in Texas maintain their independence and mobility.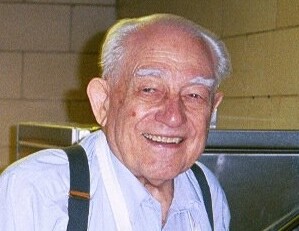 Raised on a farm in north Texas, Mr. Kormos enjoyed a diverse and long working career, involving automotive and diesel mechanics, avionics, and selling life insurance. A veteran of the U.S. Army who served during World War II, he left the service with the rank of major.

Gifted with an inviting and warm personality, Mr. Kormos has built countless friendships in his lifetime of work throughout the globe, as well as through his volunteership at AARP Texas, his church and throughout his community.

"The Andrus Award is presented to those remarkable people whose efforts and achievements have effected significant positive change," said AARP Texas Director Bob Jackson. "On behalf of AARP, I am proud to pay tribute to Frank Kormos and his many accomplishments. His dedication to the AARP Driver Safety program and many other community activities embody the spirit of service that is at the core of the AARP mission."

Media are invited to attend a luncheon and award presentation in honor of Mr. Kormos that will be held on Saturday, Sept. 13, in Richardson. For more information, contact Mark Hollis at 512-480-2429 or mhollis@aarp.org.