AARP Austin in partnership Safe Streets Austin has helped create public spaces designed for residents of all ages, abilities and needs. The "Healthy Streets" initiative, allowed for the closing of a 10-mile stretch of Austin's roads to vehicles so that it would be open to walkers and cyclists. This temporary pandemic closure has now become permanent. AARP continues to fight for a healthier Austin.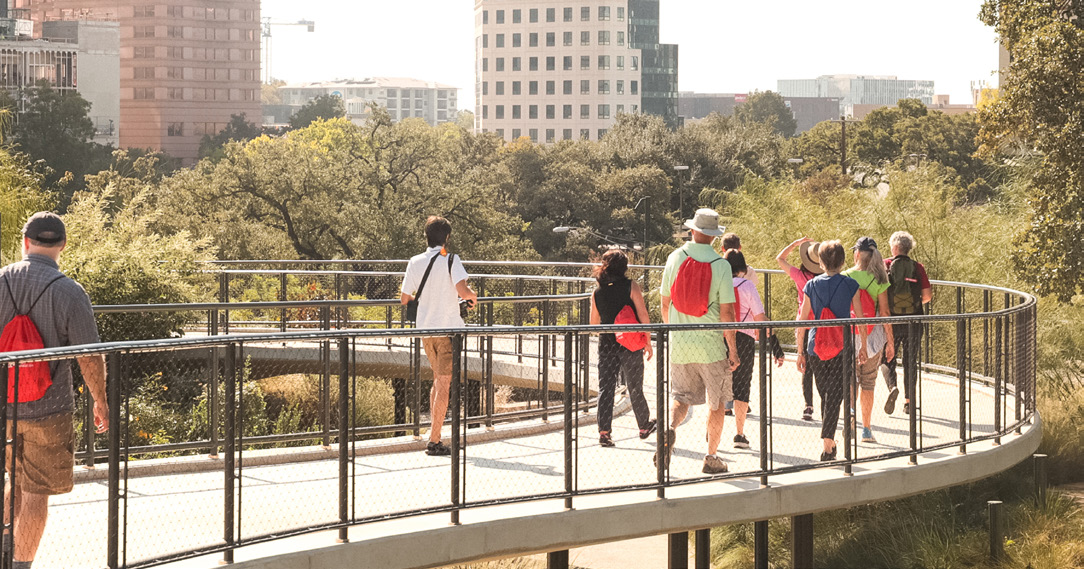 "Healthy Streets" took root after Safe Streets Austin, formerly known as Walk Austin, was awarded an AARP Community Challenge Grant in 2020. The award funded an experimental project that opened certain streets for residents to safely walk, cycle and hold vital activities during the COVID-19 pandemic. That initiative later became "Healthy Streets."

AARP and Safe Streets Austin both saw the benefit this project brought the community. They worked together to advocate for the City of Austin to take on the program. We also worked to ensure that the program was made permanent and expanded.

Those efforts were realized on Thursday, October 21, 2021, when the Austin City Council took action to expand possibilities for Austin's residential street spaces by adapting Resolution No. 20211021-027. It created the Living Streets program, which allows for a set of street activations across Austin that residents can access. The idea was to create a community-building setting that was not only safe, but also brought joy to all. The resolution will also relax regulations on block parties and expand the Healthy Streets program launched in 2020. Austin Council Member Paige Ellis sponsored that program.

While 2020s Healthy Street sites were staff-selected from a pool of nominations, communities can apply to be part of the Living Streets program. Those accepted will be permits for street closures if they secure 60 percent support along the enclosure. In addition to the partial closures introduced by the pilot program, the updated resolution created Play Streets, where residents will elect for complete closure of their street to through traffic for short periods of time throughout the week.

The Living Streets program also targets existing requirements for block parties that create barriers for lower-income neighborhoods like high permit fees, stringent signature requirements and the exclusion of mixed-used zoning areas.

The Austin City Manager will now evaluate the program and then let Council know what resources, policy changes and code amendments are needed to create a vigorous Neighborhood Block Party Program, Play Streets Program, public Living Streets Web page, and resident-led Healthy Streets Program.

Read more on the resolution here https://www.austintexas.gov/LivingStreets.