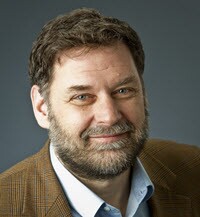 You can't stop getting older, but you can disrupt aging by ignoring outdated expectations and defining yourself.

Bill Thomas, M.D., a geriatrician and Life Reimagined Institute expert, is on a national tour promoting a new view of aging through a nonfiction theatrical performance called "Life's Most Dangerous Game." Sponsored by AARP, the tour includes stops in Fort Worth, Nov. 14; Tyler, Nov 15; Waco, Nov. 16; Austin, Nov. 17; and Houston, Nov. 18. The show complements AARP CEO Jo Ann Jenkins' book, Distrupt Aging, and is carrying the message to communities nationwide.

"We see the tour as a natural extension of our work and presence in communities—and as a way to challenge outdated beliefs about aging," said Kevin Donnellan, AARP executive vice president and chief of staff.

Each performance is preceded by an afternoon workshop to spark a community dialogue about dementia. The performances and workshops cost $20 each. To buy tickets, go to drbillthomas.org.