WHAT:
A discussion on how to create an age-friendly, walkable Austin – hosted by AARP, Mayor Lee Leffingwell, and the Mayor's Task Force on Aging. Mayor Lee Leffingwell will announce Austin as a new member of the World Health Organization's Global Network of Age-Friendly Cities and Communities. National "walkability" expert Dan Burden will present on how Complete Streets strategies work to meet this goal.

WHEN:
Wednesday, January 23, 4:30 p.m.-6:00 p.m.

WHERE:
Bass Lecture Hall, LBJ School of Public Affairs, University of Texas
2313 Red River St., Austin, Tx 78705

BACKGROUND:
Recent media reports declared 2012 the deadliest year on record for Austin pedestrians. With redevelopment underway around the city, including places such as Waller Creek, East Riverside, and Airport Boulevard, it is more important than ever to take pedestrian-friendly features in to consideration.

Our roads must serve everyone who uses them, including older Texans who want to remain independent and active in their communities. Accessible sidewalks, bike lanes and other simple features are easier to use safely, encourage economic growth, reduce crashes, promote public health, and decrease traffic congestion.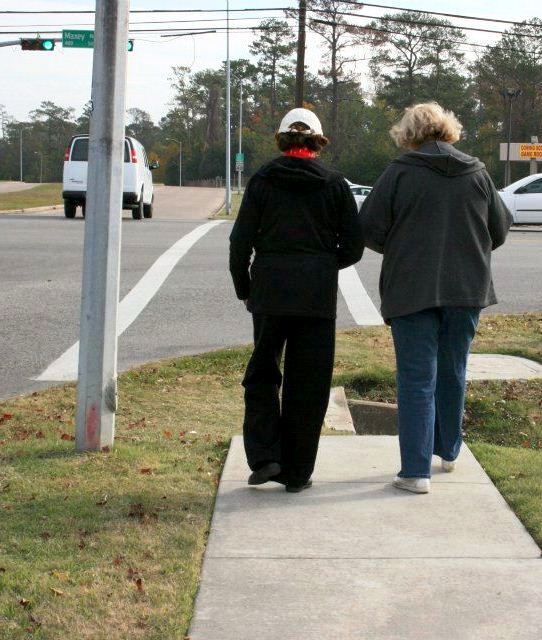 Dan Burden is one of the nation's experts on walkability and livable communities, with nearly 40 years of experience. He serves as the Executive Director and Co-Founder of the Walkable and Livable Communities Institute (WALC), where he works to help communities throughout the world become more livable and walkable.

AARP is an institutional affiliate of the WHO Global Network of Age-Friendly Cities and Communities, an international effort to get cities and towns prepared for the ongoing trends of rapid population aging and increasing urbanization. AARP's Network of Age-Friendly Communities fosters improving communities with a focus on aging in place.

AARP is a nonprofit, nonpartisan organization with a membership that helps people 50+ have independence, choice and control in ways that are beneficial and affordable to them and society as a whole. AARP does not endorse candidates for public office or make contributions to either political campaigns or candidates. We have staffed offices in all 50 states, the District of Columbia, Puerto Rico, and the U.S. Virgin Islands.