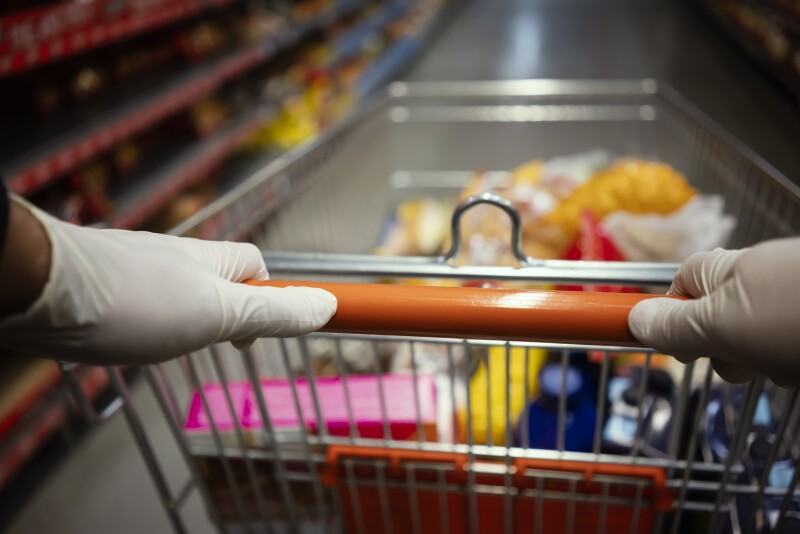 AARP Utah is seeking to help 50-plus Utahns protect themselves during the COVID-19 pandemic by providing information about the state's public health directives and resources for getting needed services.

Gov. Gary R. Herbert has issued a Stay Safe, Stay Home directive to slow the spread of COVID-19 by asking all residents to stay at home except for essential needs like food, medicine, healthcare and getting to and from work. The directive also calls for Utahns to practice social distancing, avoid gathering in groups and work from home if possible. It has specific instructions for those 60 and older to avoid nursing homes, hospitals and all non-essential travel.

If you have COVID-19 symptoms, call your health care provider or local public health department to figure out if you could — and should — get tested. Signs of the virus are a dry cough, fever and shortness of breath. (Read more about coronavirus and how to stay safe.)

To locate a testing site near you, visit the Utah Coronavirus Testing Sites Locator web page. For medical, food and recovery services and information, call your local 211. Here's where to go for other resources.


Resources
Up-to-date state and local health information:

· The Utah Department of Health offers general health updates and resources for residents, families and businesses. It also can be reached through its coronavirus hotline at 800-456-7707

· Utah public health experts have shared tips and resources for residents to protect themselves and their communities.

· The dedicated Utah Coronavirus Web Page offers COVID-19 news and resources, including information about the Stay Safe, Stay Home directive, reopening the state economy and more. Utah also provides multilingual COVID-19 resources.

· Follow Twitter accounts for the Utah Department of Health and the Office of the Governor of Utah for the latest updates.

· For the most recent statistics, see the COVID-19 dashboard.



Food Assistance
· If financial challenges are a barrier to getting food, find your closest food pantry and other food assistance programs in your area.

· Visit the Meals on Wheels program website to find a program located nearby that will help with meal assistance and other support.

· To apply for the Utah Food Stamp Program and receive nutrition assistance to buy healthy food during the pandemic, check out the Supplemental Nutrition Assistance Program (SNAP) web page. For additional information, see the SNAP Frequently Asked Questions page.



Grocery Stores Offering Special Hours for Older Utahns
· Harmon's Grocery: Stores are open from 7 a.m. to 8 a.m. Mondays, Wednesdays and Fridays to serve older, disabled and immunocompromised customers.

· Smith's Food and Drug: Stores are open from 7 a.m. to 8 a.m. Mondays, Wednesdays and Fridays for customers age 60 and older and people at higher risk of serious illness from COVID-19.

· Trader Joe's: Stores dedicate the first hour of operation every day (either 8 a.m. to 9 a.m. or 9 a.m. to 10 a.m., depending on the store) to serve customers over 60 and customers with disabilities who may need additional assistance while shopping.

· Whole Foods: Stores are open an hour earlier for customers 60 and older. Please see each store's opening hours.

· Target: Target reserves the first hour of shopping on Tuesdays and Wednesdays for vulnerable customers, including older customers. See the stores' hours of operations.

· Costco: Stores are open from 8 a.m. to 9 a.m. Tuesdays, Wednesdays and Thursdays for members 60 and older and for people with disabilities.



Health Assistance Resources
· Utah offers Medical Assistance Programs, including Medicaid, for residents.

· Utah provides a list of Mental Health Resources to help residents take care of their mental health during COVID-19.


Unemployment Benefits and Drivers' Licenses
· If you lost your job or your employer reduced your hours, you can file for unemployment insurance online. Pandemic Unemployment Assistance is available for individuals who lost income due to COVID-19 and are not already receiving unemployment insurance benefits.

· The Department of Motor Vehicles (DMV) is asking Utahns to only visit its offices if a trip is absolutely necessary. Customers will be served through drive-through facilities at specific locations Monday through Saturday. For more information, visit the DMV's Drive-Through Resources Page. Agents are also available to assist remotely at 801-297-7780, 800-DMV-UTAH (800-368-8824) or dmv@utah.gov Monday through Friday from 8 a.m. to 5 p.m.


Business and Volunteer Resources
· Utah offers Small Business Bridge Loans for small businesses affected by COVID-19.

· To help all businesses affected by COVID-19, Utah has compiled a page of business resources.

· See an online list of volunteer opportunities if you are looking for ways to help others during the pandemic.

More on Coronavirus
· 7 Ways to Handle Anxiety During the Outbreak·
· Practical Tips to Help Caregivers Reduce Exposure