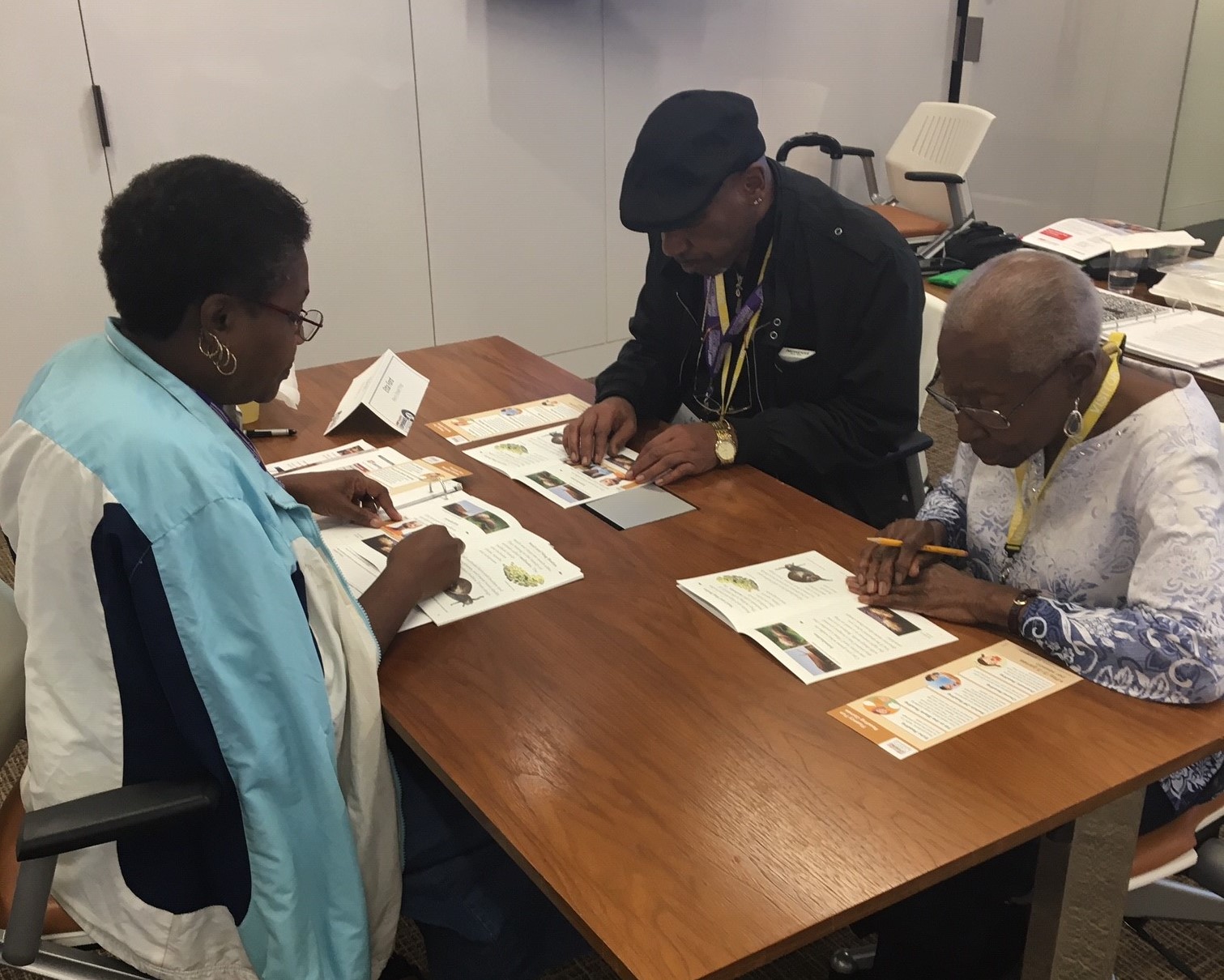 AARP Foundation Experience Corps trains volunteers, age 50 years and over, to tutor and mentor more than 30,000 Pre-K to 3 rd grade students throughout the country. This is an excellent volunteer opportunity for adults in DC looking to get involved and make a difference in their neighborhood!

To learn more:
---
The Latest News from Experience Corps
Experience Corps DC Metro Kicks Off a New School Year!

On Monday, September, 9, 2019, twenty-four excited older adults descended upon AARP headquarters at 601 E St. NW, ready to learn how to help young students become proficient readers by the end of third grade.

Twenty returning volunteers and four new volunteers participated in the first volunteer training program for this school year for the DC branch of Experience Corps. Our tutors learned that repetitive and frequent reading is the key to becoming a fluent reader, and they learned how involve and excite students in reading skillfully. Experience Corps trains volunteers in how to make reading a fun and rewarding process for struggling students.

A few more training sessions will take place in the next few weeks to enable volunteers to enter classrooms with confidence in their tutoring skills – to share their wisdom and experience and to inspire young readers to explore the wide, wide world through books and reading.

If you, too, are interested in becoming an Experience Corps volunteer tutor, please call (202) 434-6349 or email dcexperiencecorps@aarp.org.