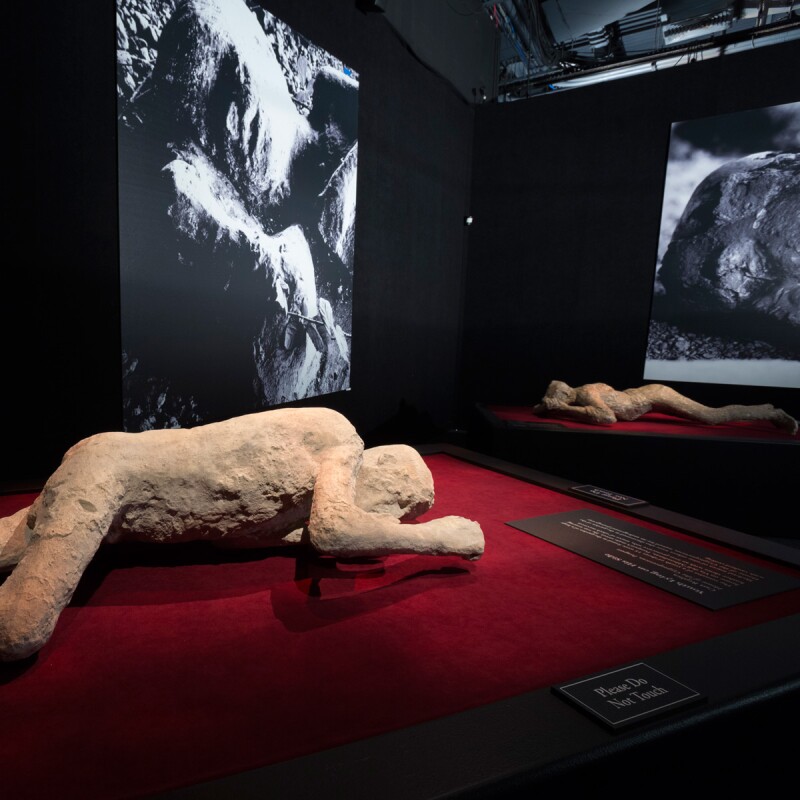 Picture this: a vibrant city, rich in commerce and culture, steeped in luxury and leisure, yet destined for a cataclysmic fate. Yet, what nature destroyed, it also preserved. POMPEII: The Exhibitionopens at Pacific Science Center February 7, 2015 for a limited engagement in its final U.S. showing before returning to Italy.

AARP Seattle is excited to offer discounted tickets to our members and their families. Members can receive a $3.50 ticket discount on all regularly-priced tickets, at any time, for up to four tickets. Visit http://www.pacificsciencecenter.org or call 1-800-664-8775 to purchase general admission tickets. AARP members should use the code AARPPM when purchasing tickets online or show their member card at the door.

AARP Seattle will also offer an "AARP Monday Morning" event on May 4, featuring an exclusive program that begins at 8:30am with a light breakfast, followed by a live presentation on the exhibition and early access to the exhibition before the general public. Cost is $24 per person. This cost is lower than standard exhibition ticket only rates (24.50 for seniors, 29.50 for adults). Space is limited, and AARP Monday Morning tickets must be reserved in advance by calling 206-443-2931.

POMPEII: The Exhibition tells the tale of a forgotten city hidden until its rediscovery more than 250 years ago. Each gallery immerses guests in the culture of Pompeii with garden frescoes, marble statues, religious alters and shrines—all set in original surroundings. Relive daily life in this bustling Roman city with coins and currency, cooking vessels, gladiators' helmets and shin guards. Witness the impact and devastation, evidenced by full body casts (plaster casts made from the hollows left in the ash that hardened around the now disintegrated bodies of the victims, found upon excavation), eerily preserved in their final moments. The exhibition, produced in cooperation with the SSBA of Pompeii, Herculaneum and Stabiae and the SSBA of Naples, includes more than 150 spectacular artifacts in all.

POMPEII: The Exhibition runs from February 7 – May 25, 2015. Purchase your AARP discounted tickets now.