The economy may be rebounding, but try telling that to the scores of Washingtonians who are still struggling to make ends meet. Whether it's stagnant wages, increasing debt, or high consumer and housing costs, many people are finding it hard to get by day-to-day, much less think about their financial futures.
When you add the growing rate of financial scams and fraud, plus an aggressive marketplace designed to get you to buy not save, it's no wonder many consumers feel it's all but impossible to get ahead. However, with careful planning and the right tools, you can take control of your financial future. AARP has joined forces with BECU to help you survive and thrive in today's economy.
Check out the following MoneySmarts tips to learn how to spend less, invest for your future, and outwit the latest scams and schemes. We'll be posting new tips each month, so be sure to bookmark this page and visit often.
Share your money-savings tips
Also follow us on Twitter and Facebook to see more MoneySmarts tips from people around the state. We're collecting and sharing tips from consumers all across Washington - please take a moment to share your favorite tip on our our pages, or send them to aarpwa@aarp.org
MoneySmarts tip of the month
Most Washingtonians aren't ready for retirement

It's no news that many of us are not saving enough money these days, but a new statewide survey of Washington adults shows an alarming gap between what we think our financial futures hold and how prepared we are for the journey.
According to the new AARP survey, "Ready or Not – 2016 Survey of Retirement Readiness Among Washington State Adults," more than half (55%) of Washington adults say they are anxious about their financial security during retirement. "Given how little many of us are putting away for our retirement years, it makes sense that consumers feel anxious about their financial futures," said AARP State Director Doug Shadel. "But it's even more troubling to see how many Washingtonians are unaware of just how unprepared they are."
Regardless of anxiety, AARP's survey shows more than three-quarters (77%) of Washington adults are at least somewhat confident they will retire someday and leave paid employment behind. While the age for full Social Security benefits is 67, Boomers (those aged 51-64) say they plan on retiring at age 65. Gen X-ers (ages 35-50) peg their likely retirement age at 64, while Millennials (age 18-34) are the most optimistic saying they plan on retiring at age 62.
Among the reasons for their optimism about their retirement futures, seven-in-ten Washington adults (71%) say they are confident they are currently saving enough to retire. However, the survey revealed that almost half (45%) of Washington adults have saved less than $25,000 for retirement. One quarter (26%) have less than $5,000 saved. Two-thirds (63%) of those surveyed have never calculated how much money they need to save for retirement.
With savings rates continuing to decline nationwide, four-in-ten (44%) of Washington adults have a different plan to make up the shortfall and say they will invest in a company that will provide them with the returns needed to fund their retirement. Thirty-four percent of those surveyed say they plan on starting a new business to foot the bill. Millennials were more likely to cite starting a new business than other age cohorts (Millennial: 50%, Gen X: 28%, Boomer: 22%). About one-quarter of respondents are counting on receiving an inheritance (15%) or winning the lottery (9%).
"We all know we should be saving more, but that's easier said than done," said Shadel. "Not only is the marketplace designed to get consumers to spend not save, leading psychologists will tell you that humans are hardwired to prefer immediate gratification over something that may occur in the future."
According to AARP's survey, more than one-quarter of Washington adults (26%) say retirement seems so far away that they will just get to it later. When asked about reasons for not saving more money for retirement, survey respondents most often cite immediate day-to-day obstacles, like concern over current finances (55%), paying down debt (51%), and not having extra income to set aside (48%). Thirty-one percent of respondents say they simply spend too much money. The burden of education expenses are also especially problematic for Millennials (Millennial: 46%, Gen X: 35%, Boomer: 28%).
One of the best ways to build an income nest egg for retirement is to save while working. Forty-two percent of Washington adults report having access to a 401k or defined contribution plan, 12% say they have a traditional pension, and 10% of those surveyed say they have both.
Unfortunately, nearly a quarter (24%) of Washington adults report they do not have a way to save for retirement at work. Adults age 18-34 (Millennials) are more confident they will retire, and want to retire at a young age, but about one third (29%) currently have no way to save at work for their future retirement, and one in five (21%) are not even sure what type of retirement savings tool their employer offers.
Some relief may be on the horizon for employees of small businesses. In early 2017, Washington state will be the first in the nation to offer a market-based approach to make it easier and less expensive for small businesses to offer retirement savings options to their employees. Under the "Washington State Small Business Retirement Marketplace" employers with fewer than 100 employees will have access to a "marketplace" of retirement plan options for their employees. Participation in the marketplace will be voluntary for both employers and employees, and the accounts will be portable allowing employees to take their plans with them if they switch jobs.
While the marketplace will help employees, it also promises to give a boost to employers who choose to offer a plan. According to AARP's survey, 68% of Washington adults say that a small business who offers a workplace retirement plan is a more desirable employer. And 74% say they would view a small business with a plan more positively.
According to the survey, Washington adults without access to workplace retirement savings overwhelmingly say they would use a tool if available to them (77% very or somewhat likely to use).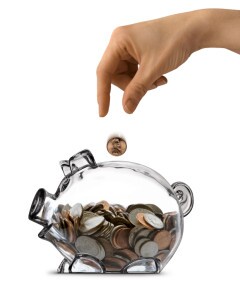 MoneySmarts events
AARP, BECU and the FINRA Investor Education Foundation just wrapped up a statewide series of free "MoneySmarts" events. Hundreds of consumers joined us to learn how to spend less, invest for their futures and outwit the latest scams and schemes.
But don't worry if you coulnd't join us. Clark-Vancouver Television taped the full day, and you can watch the main presentations on the links below. Enjoy the show!
Outsmarting the Marketplace
AARP
10 MoneySmarts questions from retirees
BECU
Save, Invest, Protect: Outsmarting Investment Fraud
FINRA Investor Education Foundation