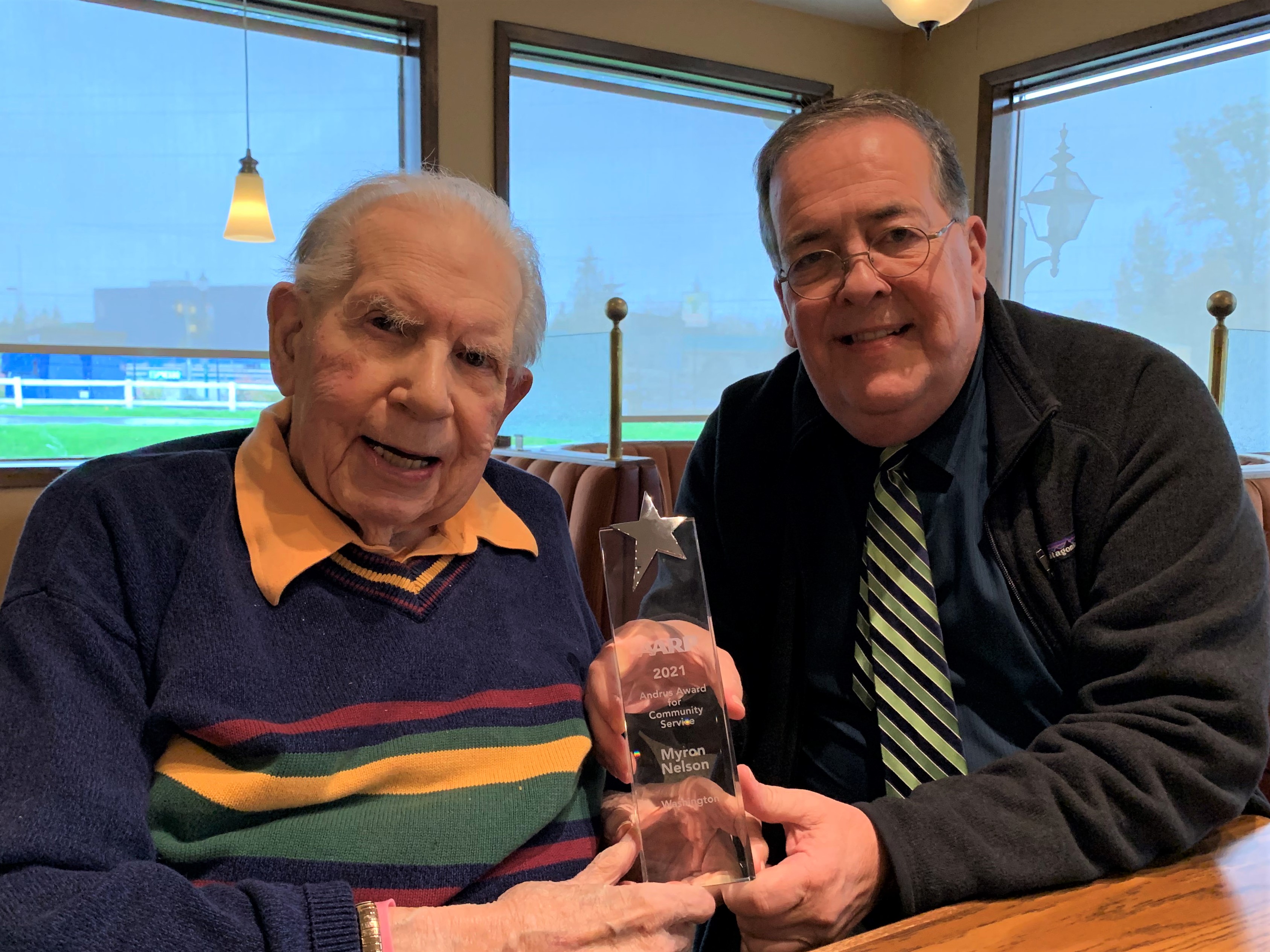 Long-time Castle Rock resident Myron Nelson has been selected by AARP, the nonprofit organization for people 50 and older, to receive the 2021 AARP Washington Andrus Award for Community Service, the Association's most prestigious and visible state volunteer award for community service.

AARP Washington selected Myron due to his remarkable service, greatly benefiting the Castle Rock community, reflecting AARP's vision and mission, and inspiring other volunteers. In addition to his 19 years of service as an instructor for AARP's Driver Safety program, Myron also served for 18 years as a member of the Castle Rock Senior Center and board.

Under Myron's leadership, the center expanded classes, offered informational sessions with key community figures, and created an award-winning program called "Bridging the Generations." The program brings together students from Castle Rock High School to spend time with older adults at the senior activity center. The students serve meals and then sit and spend time with the membership, sharing stories and building relationships.

"This award acts as a symbol to the public that we can all work together for positive social change," says AARP Washington State Director Doug Shadel. "AARP has long valued the spirit of volunteerism and the important contributions volunteers make to their communities, neighbors, and the programs they serve."

This is but a small sample of Myron's selflessness and the numerous avenues of support and volunteerism that he has devoted to Castle Rock and community residents.

Recipients across the nation were chosen for their ability to enhance the lives of AARP members and prospective members, improve the community in or for which the work was performed, and inspire others to volunteer.