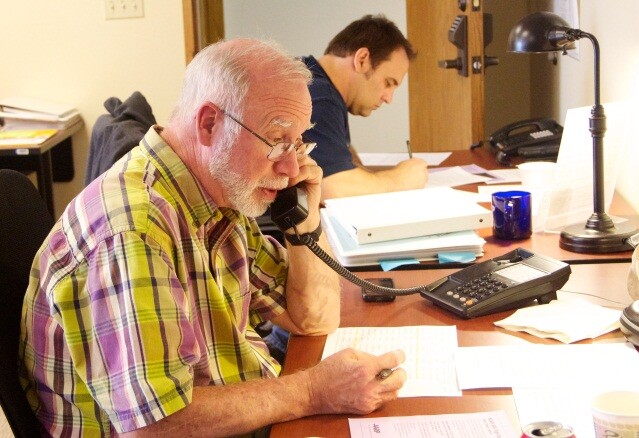 The Fraud Watch Network from AARP and the Washington State Attorney General's Office is kicking into high gear. If you haven't already, go to www.aarp.org/fraudwatchnetwork and sign up now to receive access to information about how to protect yourself and your family from frauds and scams. You can get our Watchdog Alerts, stay up to date on the con artists' latest tricks, and find out what to do if you've been victimized. It's free for everyone because AARP is committed to safeguarding Americans' financial futures. You can also call 1-800-646-2283 and reach the AARP Fraud Fighter Call Center to report frauds you come in contact with.
The AARP Fraud Fighters who staff the AARP Fraud Fighter Call Center provide fraud prevention tips and victim advocacy to people 50+ across the country. Since the program's inception in 2006, the Fraud Fighter Call Center has reached 600,000 people with information about "grandparent" scams, identity theft, investment fraud, lottery and sweepstakes scams, and all manner of financial exploitation.
Following the article in the national AARP Bulletin, The Six Common Cons You Should Avoid, our toll-free hotline is ringing non-stop. People from New England to California are seeking help, asking volunteers how best to prevent scammers and con artists from taking advantage of them and their loved ones.
We need more volunteers to help us to respond to this demand. We invite individuals who are looking for meaningful volunteer work to please call (206) 517-9389 for information about the program. The Fraud Fighter Call Center is located in Seattle just south of Northgate Mall, conveniently near public transportation and I-5.