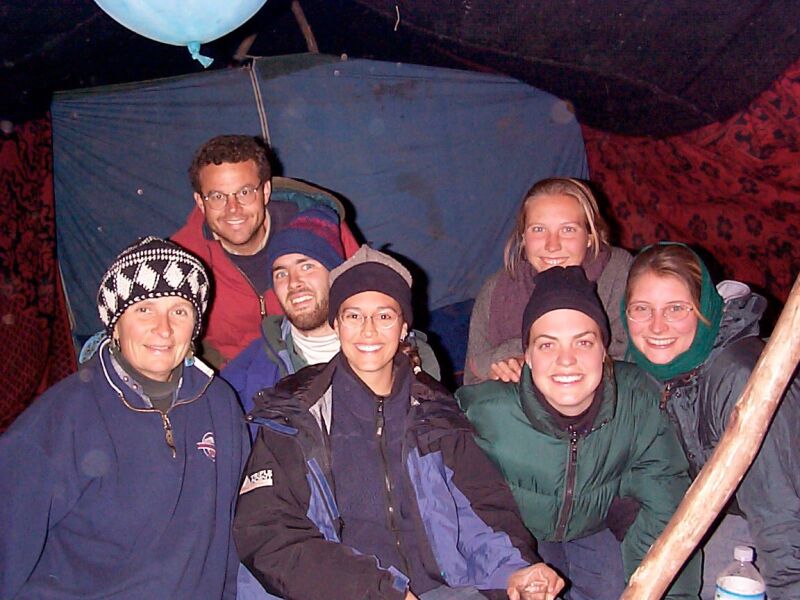 By Jeremiah McDaniel, Peace Corps West Coast Region
Thousands of miles from her home, Mary Liz Chaffee found herself moving along a dusty, bumpy path, deep in the High Atlas Mountains of Morocco. Alone and isolated she made her way to the family compound where she would spend the next two years of her life, a life without running water, without electricity, a life as a Peace Corps Volunteer. For Chaffee, then 52, this was exactly where she wanted to be.
"It was exactly what I wanted," said Chaffee. "I wanted to be in a place with complete emersion in a different culture, I wanted to be in a world expanding place."
Before deciding to join Peace Corps Chaffee had been researching different options for working overseas as a volunteer.
"I picked Peace Corps because it offered the most variety in places to serve and the most volunteer support in terms of health care," said Chaffee.
The Peace Corps may have a reputation for being a young person's job, but Chaffee and others are challenging that trend. Currently 8 percent of the more than 7,200 volunteer in the Peace Corps are over the age of 50. While the agency has a minimum age requirement of 18, it does not have an upper age limit. In fact, the oldest serving volunteers is currently 79 years old.
There may be added concerns for older volunteers thinking about joining, but Chaffee says the Peace Corps did a fantastic job making her feel secure during her service.
"I was pretty healthy and fit, but because we were older they monitored our health more frequently," Chaffee said of her and the other over 50 volunteers she served with. "We had to have more detailed exams more frequently. My impression was that they were more diligent about monitoring our health."
In addition to regular checkups she says the Peace Corps also made sure to provide any medication they needed and their prescriptions were always filled.
In Morocco elders are held in high regard and this gave Chaffee an advantage in her community.
"They had an automatic understanding that I have inbred knowledge that they could benefit from," said Chaffee. "They had a kind of level of acceptance of my teaching that helped because I was a mature person."
Chaffee, a health volunteer during her service, often taught lessons on dental hygiene, the importance of vaccinations, prenatal care, child birth preparation, water safety and general health care.
She also brought her years of experience as a Public Health Nurse with here to the High Atlas Mountains. Even though she wasn't practicing she was able to make a difference in her community by encouraging parents and others to seek medical attention when it was needed.
Life in Morocco was a big change for Chaffee and while she had some difficulties— such as learning Berber, an unwritten language that she finally understood after a year and help from a Peace Corps provided tutor—the impact it had on her is a lasting one.
"It benefited me more than I'll ever be able to measure," said Chaffee. "It was such a tremendously eye-opening, life-changing experience. It has left me with lifelong relationships which I treasure."
Chaffee lived in a compound with three brothers, their wives and their children. She says she was a bit insensitive to how big a part of their family she became. In 2007 she returned to the brother's compound to visit her "family".
"One of the brothers said to me 'when you're done working you come live with us and we will take care of you until you die,' it was very touching to me," Chaffee recounts. "It's the way they are, if you live with them you are family. They treasured me and I treasure them."
To learn more about serving in the Peace Corps, as well as the new historic changes the Peace Corps has initiated go to www.peacecorps.gov