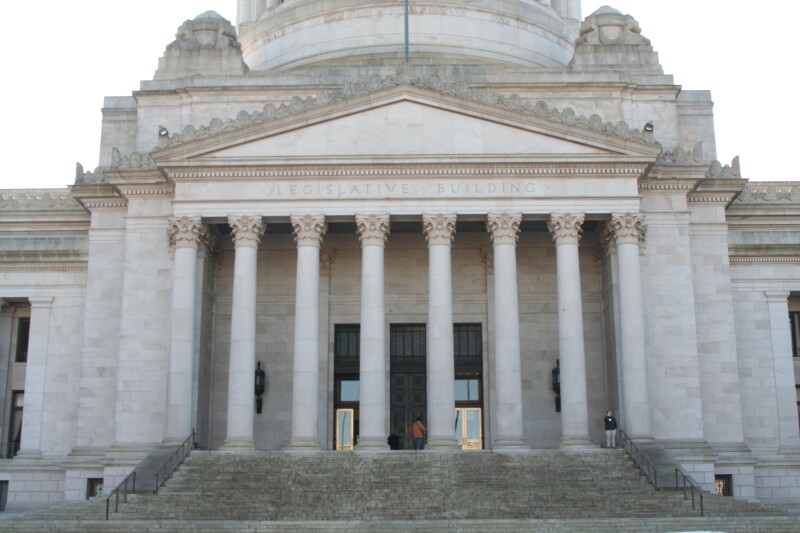 This January, a cast of new Senators and Representatives will descend on Olympia into a sea of policy and budget challenges. Before they get too distracted, let's make sure they take note and recognize the Age Wave that is affecting our state.
Today, 12 percent of Washingtonians are 65 plus. By 2030 that will grow to nearly 20 percent or one out of every five people in our state. The oldest older people are the fasted growing group – we now have approximately 128,000 Washingtonians who are 85+. By 2060 this age group is projected to more than triple to 560,000 people age 85+.
That's a lot of older folks. Our society is going to look a lot different in the future and state lawmakers need to start preparing for that changed reality today.
Do you know who will represent your neighborhood in Olympia next year? Do you know where they stand on health and long-term supports, retirement security, housing and transportation?
Now's your chance to find out. The Washington Association of Area Agencies on Aging (W4A), the Senior Lobby, AARP and a number of other aging organizations are hosting a series of candidate forums across the state. Plan to attend the forum in your area. Forums scheduled to date are as follows. Click on individual links for more information:
Southwest Washington – Thursday, September 18th  5:30 pm – 7:30 pm
Gaiser Student Center, Clark College, Vancouver, WA
South King County – Friday, September 19th  1pm – 3:00 pm
Tukwila Community Center Social Hall, Tukwila, WA
Pierce County – Monday, September 22nd  5:30 pm – 7:30 pm
University Place Public Library, University Place, WA
Northeast Washington – Friday, October 3rd 1:30 pm – 3:30 pm
Southside Senior & Community Center Ballroom, Spokane, WA
Northwest WA – Monday, October 6th 1:30 pm – 3:30 pm
Anacortes Senior Center (Fidalgo Center), Anacortes, WA
Snohomish County – Tuesday, October 7th  3 pm – 5 pm
Carl Gipson Senior Center, Everett, WA
Kitsap/Olympic Peninsula – Friday, October 10th 1 pm – 3:00 pm
Silverdale Community Center, Silverdale WA
East King County – Monday, October 13 1 pm – 3:00 pm
North Bellevue Community Center, Bellevue, WA