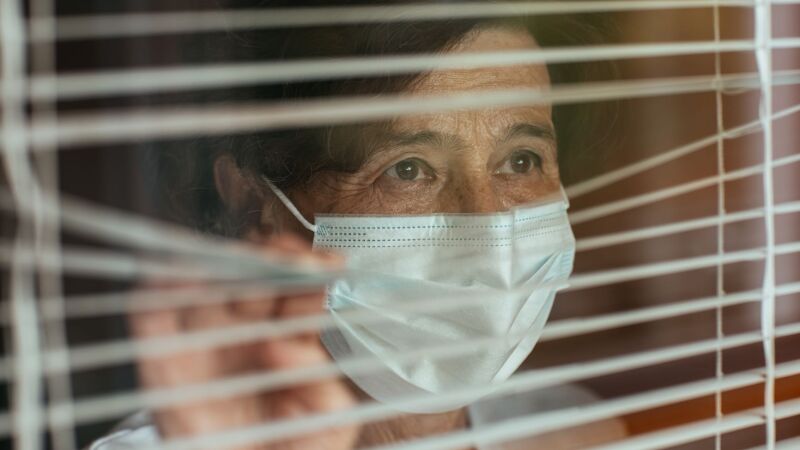 In just over a year, more than 2,600 residents and staff of nursing homes and other long-term care facilities in Washington state have died of COVID-19. While the ongoing vaccination rollout offers hope, we must seek improvements to care. Chronic problems that plagued nursing homes pre-pandemic—like infection control and understaffing—remain and may have worsened.

For those with a spouse, sibling, parent, or other loved one in a nursing home, AARP Washington recommends asking the facility key questions to help keep them safe, connected, and informed:

1. How far along are COVID-19 vaccinations?

What proportion of residents has received their first and second doses? What about the staff?
What is the facility doing to educate residents and staff on the vaccines' safety and effectiveness?
2. Has anyone at the facility tested positive for COVID-19 in the past two weeks?

This includes residents, staff, vendors and anyone else who has access to the facility.
3. What is the facility doing to prevent COVID-19 outbreaks?

How are staff and other people entering the facility being screened for COVID-19?
What precautions are in place for residents who are not in private rooms?
4. Does nursing home staff have the personal protective equipment (PPE)—like masks, face shields, gowns, gloves—that they need to stay safe and keep their patients safe?

If no, what is the plan to obtain more, and what safety measures are in place in the meantime?
Has the staff been trained in how to properly use each type of PPE?
5. What is the nursing home doing to help residents stay connected with their families or other loved ones during this time?

Is in-person visitation allowed? If yes, what infection control measures are in place? If no, when will in-person visitation resume?
Does the nursing home help residents call their loved ones by phone or video?
Will the nursing home set up a regular schedule for you to speak with your loved one?

6. How is the facility communicating important information to residents and their loved ones on a regular basis?

How will residents, staff and family members know when vaccinations are scheduled and complete?
If a COVID-19 case within the facility is confirmed, how long will it take for the residents and their families or representatives to be notified? How will they be notified?
7. Is the nursing home currently at full staffing levels for nurses, aides and other workers?

What is the plan to make sure the needs of residents are met if the nursing home has staffing shortages?

8. How are healthy-living programs being maintained?

How are communal activities like exercising, socializing and entertainment being adapted for social distancing? Have services been cut?

If you are concerned about the safety and well-being of a spouse, parent, or other loved one who lives in a nursing home, contact Washington's Long Term Care Ombudsman at 1-800-562-6028 and www.waombudsman.org. Families and caregivers can also find additional information and resources at aarp.org/nursinghomes.

AARP continues to seek solutions to protect nursing home and other long-term care facility residents, improve quality of care, and provide better options for seniors to receive long-term care services at home. In Washington state, AARP continues to urge elected officials to act immediately to:

Establish a state task force on nursing home quality and safety
Prioritize regular and ongoing testing and adequate personal protective equipment (PPE) for residents and staff—as well as for inspectors and any visitors.
Improve transparency focused on daily, public reporting of cases and deaths in facilities; communication with families about discharges and transfers; and accountability for state and federal funding that goes to facilities.
Ensure access to in-person visitation following federal and state guidelines for safety and require continued access to virtual visitation for all residents.
Ensure quality care for residents through adequate staffing, oversight, and access to in-person formal advocates, called long-term care Ombudsmen.
Residents and family members are struggling and deserve swift action NOW to improve these facilities to which they have entrusted care.