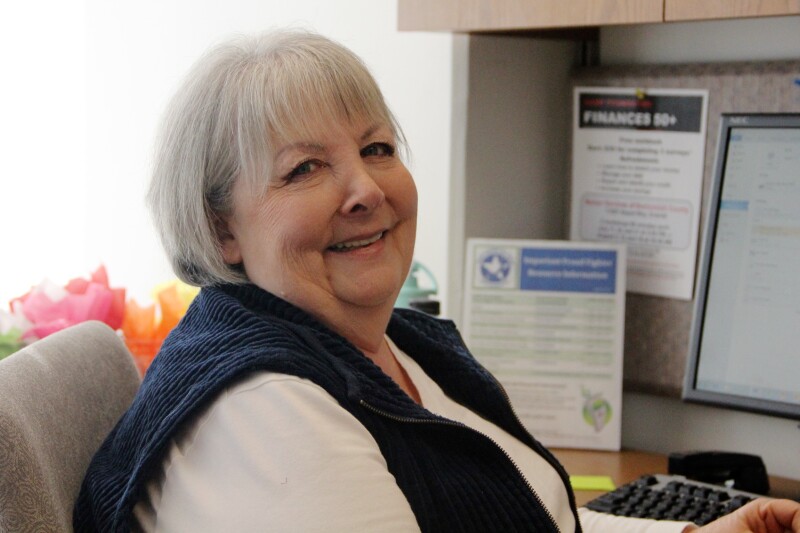 "Sometimes life doesn't turn out the way you planned," according to AARP volunteer Janice Moran. Janice was downsized out of job and was thinking about what to do next. She took matters into her own hands and enrolled in Visual Communications classes at a local community college. Quickly she was able put her new skills to use by designing flyers and brochures for AARP.
When the opportunity came up to attend a training session about "Life Reimagined," she jumped at the chance. "I look forward to helping people. I know change can be difficult, but you have to step out of the box - I designed a new box that suits me!"
Janice will be joining a group of trained AARP volunteers helping people navigate the next phase of their lives at Life Reimagined checkups. Life Reimagined offers tools, activities and support to help break out of your routine and discover what you love, like Janice.
Find out more at www.lifereimagined.org.