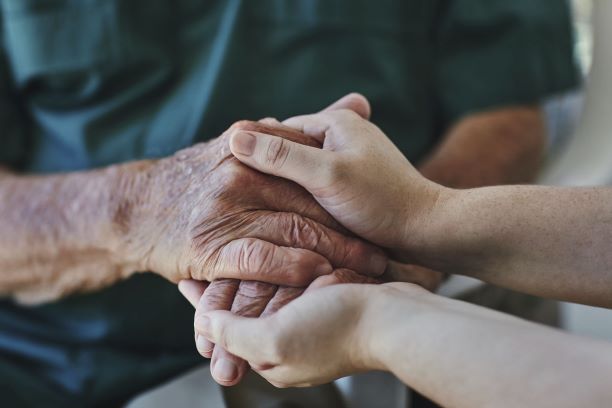 In response to Washington's budget shortfall due to COVID-19, state agencies have proposed devastating cuts to long-term care services - $220 million under the worst-case scenario – which would kick 1 in 3 current recipients off of various support programs.

Long-term care services keep seniors and people with disabilities healthy by assisting with daily activities like eating, bathing, and taking medications. Without these services, people will not have the support they need to maintain a dignified quality of life. Their conditions may worsen, making them even more vulnerable to COVID-19 and less likely to have the resources to care for themselves should they fall ill.

These cuts would limit options and supports, making it harder for seniors to age in place and would exacerbate the long waiting list for services currently faced by people with developmental or intellectual disabilities," said Doug Shadel, AARP Washington State Director. "Vulnerable adults served through these programs would experience less support and fewer options to remain at home amidst the COVID-19 pandemic.

A Coalition of Long-Term Care advocates has assembled to fight these cuts to critical care. Our organizations represent a broad spectrum of services and supports for more than 70,000 clients and their caregivers. We serve and represent the most vulnerable populations.

Long-term care is essential for discharging patients from hospitals and preventing readmissions. Clients receiving long-term care services they need are much less likely to require hospitalization. Cuts will inevitably lead to lower-quality care, resulting in more health complications and more state health care costs in other programs.

Sixty-one percent of Washington State's COVID-19 deaths are nursing home related, a whopping 20% higher than the nation's average as of early July. Cutting long-term services will hobble our ability to respond to a second wave of the pandemic.

Dan Murphy, with the Washington Association of Area Agencies on Aging, worries about what will happen to people if they lose long-term care services. "People turn to Washington's Medicaid Long-Term Care system as a last resort after they have exhausted all other options. Removing their last resort for support would be a disaster."

Washington State leads the country in providing long-term care at home and in the community at a per-person cost lower than 37 other states. Caring for people at home when that level of care fits their needs reduces Covid-19 exposure and keeps other state health expenditures down.

We all want the security of knowing that we, and our loved ones, will have the care we need when we need it most. Our long-term care system is already under strain. We cannot meet the needs of the most vulnerable Washingtonians if we shred the long-term care safety net when we need it the most.

The Long-Term Care Coalition is an alliance of family members, aging and disability advocates, businesses, long-term care providers, labor, and consumer rights organizations formed to prevent cuts to services. Members include: AARP, Adult Family Home Council, Casa Latina, Catholic Community Services, Consumer Direct Care Network Washington, LeadingAge Washington, National MS Society, Office of Developmental Disabilities Ombuds, Puget Sound Advocates for Retirement Action, SEIU 775, Washington Association of Area Agencies on Aging, Washington State Senior Citizen's Lobby, Washington Health Care Association, and Washington Home Care Coalition.