BILL STATUS UPDATE: House Bill 1087 passed the House on Feb. 21 (see AARP Statement) on a vote of 63-33. It passed the Senate on April 16 on a vote of 26-22 (see AARP Statement). The House concurred with Senate amendments on April 23, clearing the way for Governor Inslee's signature.
With baby boomers soon to start turning 80, Washington State must continue our long-standing commitment to improving long-term services and supports for older people and those with disabilities. A vast and vulnerable population needs help with bathing, dressing, managing medications, preparing meals, and transportation, as well as support for family caregivers. In fact, 70% of Washingtonians 65 and older will require some type of assistance to live independently.
"Unfortunately, most Washingtonians are unprepared to meet their long-term care needs," says AARP Advocacy Director Cathy MacCaul. "The median retirement savings for people over 65 is just $148,000, while the lifetime cost of care averages $260,000 for those who need care."
Long-term care insurance can provide families with some financial relief, yet 90% of older adults are uninsured as plans are expensive and increasingly limited. Others mistakenly believe Medicare or private insurance will be there with the onset of a chronic illness or injury, but Medicare covers only limited long-term care for skilled nursing care or rehabilitation, leaving most people uninsured for their long-term care needs. Most health insurance plans, both employer-covered and private pay, follow similar time and coverage restraints as Medicare.
To help meet this growing need, AARP is working with Washingtonians for a Responsible Future this legislative session on the Long-Term Care Trust Act (LTCTA / House Bill 1087). The LTCTA would create a public long-term care program, providing Washingtonians with flexible and meaningful benefits ensuring families can choose the care setting and services that best meet their loved one's needs. Based on a modest payroll premium of just over one half of one percent (.58%), vested and eligible workers would receive a lifetime benefit of $36,500, indexed annually to inflation.
The program would also alleviate some of the growing stress on the state's Medicaid budget, and could help prevent countless middle-class families from being forced to spend down their life savings to pay for care.
Washingtonians are speaking out in favor of the Long-Term Care Trust Act, and urging their elected leaders to act. More than 6,000 Washingtonians recently signed letters of support urging their legislators to pass the LTCTA. Similarly, an August 2018 poll of Washington voters showed that 73% support the concept of creating a long-term care trust. That backing increases among younger adults, with 83% of voters ages 18-34 supporting the concept.
"For years, AARP Washington has worked with stakeholders to develop solutions to help people pay for the care they need to live independently and remain in their own homes and communities as they age," says MacCaul. "In fact, Washington State's long-term care system is recognized as a national leader for its focus on quality long-term care services and choice."
AARP is pleased with recent improvements made to the LTCTA, and will work to ensure the measure continues to focus on providing access to a wide array of care settings and choices for families in need. We are also steadfastly dedicated to making sure the LTCTA honors the important role family caregivers play in caring for their loved ones.
Choice: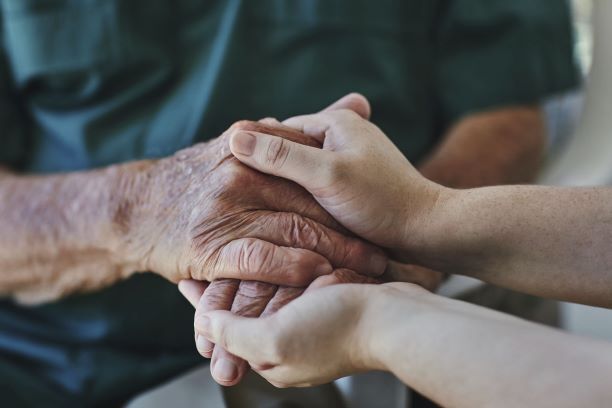 Those in need deserve flexible and meaningful options so that when the time comes, we can choose the living environment or services that best meet our needs.
The LTCTA benefit provides an array of choices, including in-home care aides, adult family homes, assisted living, skilled nursing facilities, and others. The benefit can also be used to pay for medical equipment like emergency alert devices, and services including but not limited to home modification, transportation or meal preparation.
Supporting Family Caregivers:
Families are the backbone of Washington's care system, and at some point in our lives, each of us will likely take care of somebody we are close to who needs help with everyday activities. Family caregivers take on big responsibilities to care for their loved ones. On average they spend about 20-percent of their income on out-of-pocket costs related to caregiving.
In Washington, more than 828,000 residents help their aging parents, spouses and other loved ones, providing the equivalent of $10.7 billion dollars in unpaid care -- five times what Medicaid spends on long-term services and supports in the state each year.
The Long-Term Care Trust Act provides the opportunity for family caregivers to be compensated with a limited amount of training: a 5-hour safety class and background check for any family caregiver who wants to get paid by the benefit for the first 120 days. Beyond 120 days, spouses are required to take an additional 20 hours of training. Adult children need 35 hours.
"Crafting a viable and robust program to help Washingtonians better prepare for their long-term care needs is critically important for our families and for our state," says MacCaul. "AARP looks forward to working this legislative session towards solutions that we can all count on."