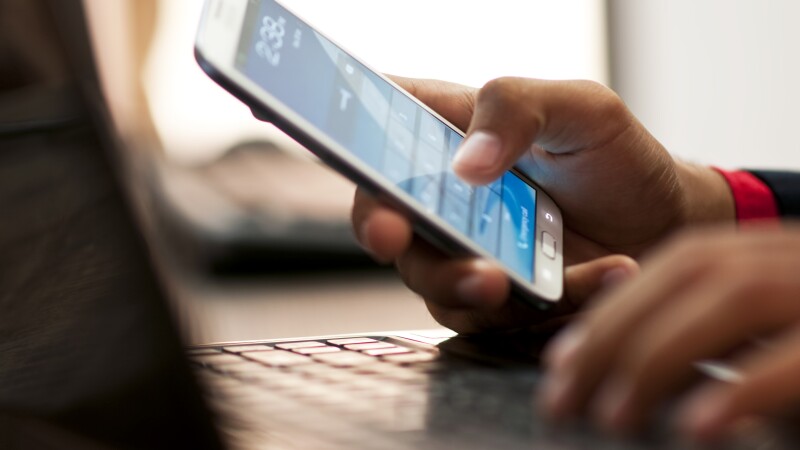 Over the course of the pandemic, using technology to connect with family and friends was a lifeline for so many, but a switch away from 3G - third-generation wireless - could leave loved ones in a lurch.

This year, wireless carriers are finally shutting off 3G coverage, forcing consumers with older devices to act before they lose cellphone service entirely, including the ability to call 911. It's why the Federal Communications Commission put out an advisory alerting people that the end of 3G is drawing near. Network providers are shutting off 3G to repurpose the airwaves they're allotted to send wireless signals to networks.

"While the 3G sunsetting is overall a good thing, we are concerned about the potential negative impacts on Washington residents, especially those in rural areas where 3G provides critical coverage," said Doug Shadel, State Director of AARP Washington. "To reduce the risks to those affected, many of whom are older adults, any disruption resulting from the transition to 5G can and should be prevented."

AT&T announced that its 3G network would go dark on Feb. 22, 2022.

T-Mobile says the 3G network that had been part of Sprint before the two companies merged will be gone on March 31, and its own 3G UMTS network will be shut down on July 1.

Verizon plans to retire its 3G network on Dec. 31 after extending an original 2020 deadline. The company says it will not extend the deadline again.

You're not out of the woods if you get phone service from the likes of Boost, Cricket, Straight Talk, and other discount providers. They piggyback off the major carrier networks.

Getting rid of 3G doesn't affect just phones. Certain medical devices, tablets, smartwatches, in-car SOS services, Kindle readers, home security products, and other devices also are dependent on 3G.

If you have a device from 2012 or before, using your phone to make calls is on borrowed time though some other features may continue to work. Not just the flip phones and feature phones are affected. Some early smartphones may also be included, and you can't always tell by the name marketers use.

Because you own a smartphone with the 4G label, please don't assume it will work. Early on, the 4G designation referred to data-only network services, such as sharing photos, social media, and browsing the internet – not for voice calls.

If you still have an iPhone 5, introduced in 2012, 2013's Samsung Galaxy S4, or prior models, they won't be able to make or receive regular calls once 3G is gone.

Washington residents should reach out to their service provider, to find out whether their device is impacted. Washingtonians should also check with their home security and vehicle SOS system providers to discuss the transition.

The same holds true for those with a Personal Emergency Response System (PERS), commonly called a Medical-Alert, Life-Alert, or Fall Monitor should contact the device manufacturer. Devices made before 2019 typically operate on 3G networks, and the need for upgrades to those devices should be evaluated as soon as possible.

Meanwhile, the FCC has  two programs that aim to make communications services more affordable for low-income customers: the Affordable Connectivity Program  (ACP), an expanded and permanent version of 2021's Emergency Broadband Benefit, and its Lifeline program, initially established in 1985. The benefits don't cover the cost of a new  cellphone but may help with phone and internet services. ACP can be reached at (877) 384-2575. Call (800) 234-9473 to connect with the Lifeline program.