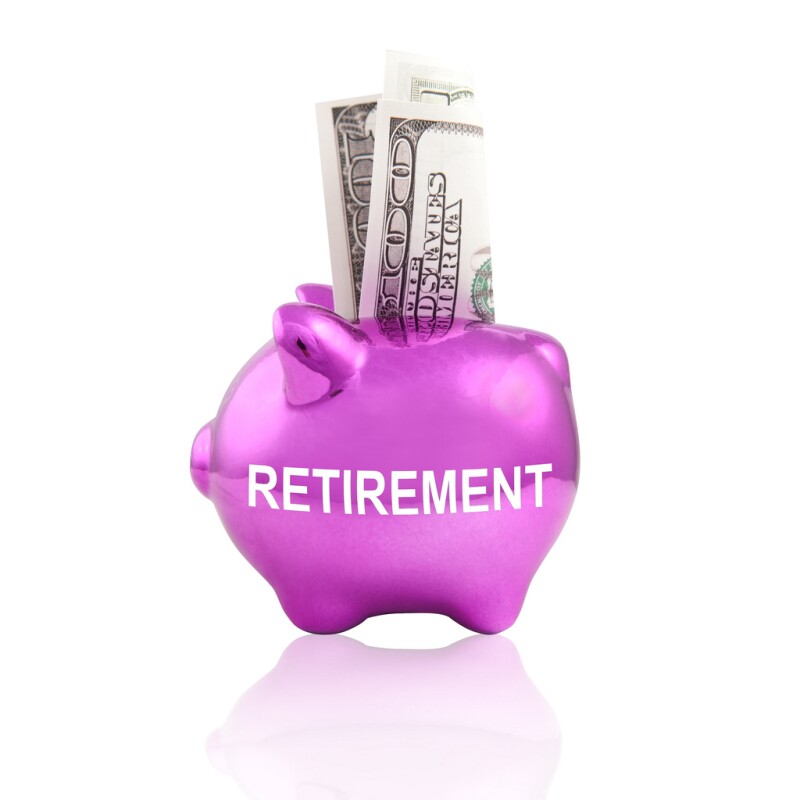 AARP NEWS

For Immediate Release: April 17, 2013

Contact: Jason Erskine / 206-517-9345



Washington Boomers Anxious About Their Retirement Years

New survey shows many are ill-prepared for their financial futures and struggling to beat the clock

Redmond – Bothell resident Janice Moran figured retirement was just around the corner. The marketing and design professional landed what she thought would be her final job in 2007, and at age 59 she was finally taking her retirement savings seriously. "Moving from job to job early in my career, I always cashed out my savings plans," said Moran. "It seemed easier to just take the money and start fresh at the next job." But that plan hit a roadblock when Moran was laid off in 2011.

Now at age 64, Moran is back in school and gearing up for the job hunt this June. She's more careful about spending now, including cutting up all of her credit cards, but she's unsure of whether or not she'll ever be able to retire. Moran is also hoping her daughter doesn't follow in her footsteps. "She's turning 40 soon and hasn't started saving for her retirement either," says Moran. "I just keep telling her don't wait until it's too late – you don't want to end up like me."

Unfortunately, Moran isn't alone. A new survey shows Washington State Boomers (ages 45-64) are anxious about their futures – and for good reason. The April 2013 AARP survey, "Not Making the Grade," shows that more than half of respondents (56%) say they are very or somewhat anxious when thinking about their finances in the future. Women are more anxious (64%) than men (48%).

While some financial planning experts suggest having as much as 70-85% of your current income available in retirement, AARP's survey revealed that a quarter of Washington Boomers (24%), or approximately 462,000 Washingtonians, have less than $25,000 in savings. One in six (16%), or nearly 300,000 Washington Boomers, have less than $5,000 socked away. Eighty-one percent say they wish they had saved more for retirement, but only half of boomers (51%) have completed a calculation to determine a specific amount of money they will need to save for retirement.

"Most boomers in Washington told us "65" is their target age for retirement," said AARP State Director Doug Shadel. "But when they start doing the cold hard math, it becomes clear many of them are going to miss the mark." In fact, more than half (52%) of survey respondents gave themselves a "C" or lower when asked to grade how well they are preparing for their retirement years. Twenty-one percent feel they've failed the test with a grade of a "D" or an "F."

AARP released the new report this morning before an audience of more than 150 people attending the "Strengthening Your Financial Future" educational forum in Redmond. The event was the first in a statewide series of public forums to help consumers spend less, save more and get ahead.

Retirement planning expert and author Andy Landis helped attendees map out a savings plan. While acknowledging that many people are struggling to beat the clock, he reassured attendees that it's never too late to start saving. "Everyone has access to four 'tool boxes' to fix their finances," said Landis. "They include income sources, savings habits, investing smarts and spending changes. Boomers need to open their minds, check their finances and learn which tools can strengthen their financial future."

"Most of us know we should be spending less, and saving and planning more for the future," said Shadel. "The question is 'why don't we?'" The survey showed the majority (80%) of Washington Boomers who wish they had saved more, say a lack of extra money is the top reason for not saving for retirement. Sixty-percent point to the recession or job uncertainty. More than half of boomers (56%) say they focus more on the present or short term, reporting that they are more concerned about their current finances, that they just don't think about the future very much, or that retirement seems so far away that they'll get to it later. Shadel also pointed to three important factors affecting our ability to save including the influence of the marketplace, balancing future and present needs/wants, and the limits of willpower.



The Marketplace

The majority of Washington Boomers (75%) said they tried very hard or somewhat hard to cut spending in the last year. But of those that tried very hard to cut spending, less than half (44%) cut their spending a great deal. "Part of the problem for consumers is that we're bombarded with endless market choices and sales pitches," says Shadel. "The average American supermarket in 1976 carried 9,000 different products, but by 2012 some stores had 60,000 or more."

"Marketers have also grown much more savvy in offering incentives that encourage us to buy more than we might want or need," said Shadel. AARP's survey showed that most Washington boomers (84%) have received various offers with incentives to buy products and services in the past six months.

The most common offer was the opportunity to transfer unpaid credit card balances to a new card and be charged little or no interest on those balances for a certain period of time (57%). Fifty-two percent received credit card offers that start with a low introductory interest rate that then increases over time. Forty-one-percent were pitched on buying a product, like a computer or sofa, with no interest payments for a certain period of time, after which interest is charged if the full balance hasn't been paid off. And nearly half (49%) received offers to sign up for a service like cable TV that starts at a low introductory monthly rate that then increases over time.

"While offers like these sound great at first, they're designed to appeal to our desire for immediate gratification rather than thinking of the long-term costs of the products or services," said Shadel. "If not monitored closely and done in moderation, too many offers like these can lead to skyrocketing bills and spiraling debt," he said. AARP's survey showed that the majority (76%) of those who have accepted offers like those above say they would accept them again.



Limits of Willpower

Research has also shown that willpower – a form of mental energy used to exert self-control – is a depletable resource and poor decisions are frequently made when willpower is low. "In our hectic and busy lives it seems we're faced with temptation at each and every turn," said Shadel. "But while we may not realize it at the time, constantly exercising our willpower on day-to-day tasks leaves us less able to make sound financial choices about savings versus spending."

According to the survey, most respondents (80%) report having to exercise willpower in the last 24 hours for at least one of six common situations asked about in the survey. Those included resisting unhealthy food and drinks (47%), resisting putting off doing unpleasant tasks (42%), or having to make a number of decisions in a short period of time (35%).

"The bottom line is that some of us may simply be too tired-out by the end of the day to think much about saving for our futures," said Shadel. In fact, most survey respondents dramatically underestimate just how taxed their willpower is on a daily basis. Washington Boomers estimate that they spend about 16 minutes a day resisting unwanted temptations, while research suggests that the average person actually spends as much as 3 hours a day trying to say "no."

Additional "Strengthening Your Financial Future" events are planned for April 20 in Seattle, May 15 in Port Angeles, June 19 in Spokane and June 28 in Auburn. For more information, visit our website. A full copy of "Not Making the Grade" is also available online.

###