While some of us are still putting away holiday decorations, our elected representatives and a myriad of advocates - including AARP – are preparing for January 14, when the 105-day state legislative session begins. This year, we have our sights focused on providing relief for vulnerable homeowners, and helping Washingtonians better prepare for their future long-term care and retirement security needs.
Long-term Care Trust Act (LTCTA)
Most people will need long term care during their lives. In fact, 70% of Washingtonians 65 and older will require some type of assistance to live independently.
However, very few of us are prepared to meet our long-term care needs. The median retirement savings for people over 65 is just $148,000 while the lifetime cost of care averages $260,000. Long-term care insurance can provide families with some financial relief, yet 90% of older adults are uninsured as plans are expensive and increasingly limited.
The LTCTA would create a public long-term care program, providing Washingtonians with flexible and meaningful benefits, ensuring families can choose the care settings and services that best meet their loved one's needs. Based on a modest payroll premium of .58% per $100 earned, vested and eligible individuals would receive a benefit of more than $36,000.
AARP is pleased with recent improvements made to the legislation and will work to ensure the measure continues to focus on providing access to a wide array of care settings and choices for families in need. We are also steadfastly dedicated to making sure the LTCTA honors the vital role family caregivers play in caring for their loved ones. Your help is needed to move this legislation forward. AARP has launched a petition writing campaign to urge support from our elected officials. You can learn more about the petition at www.aarp.org/prepare4care.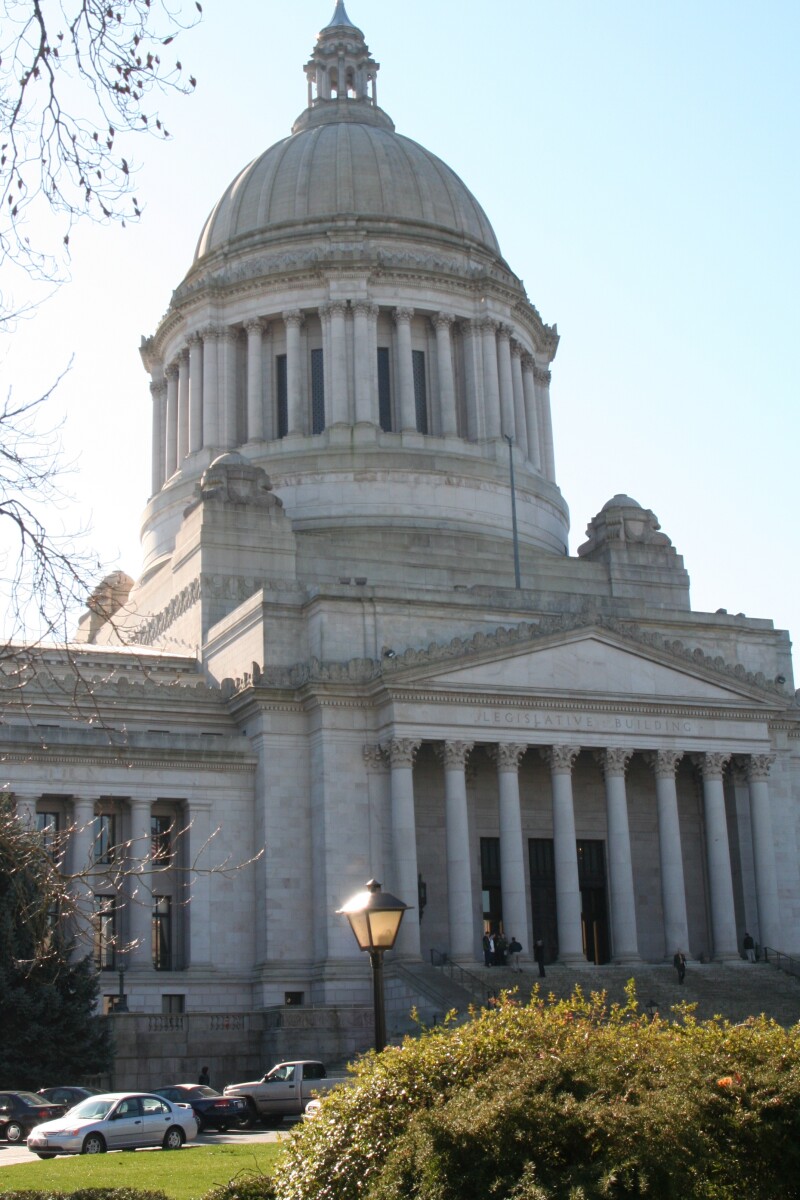 Retirement Marketplace and Auto IRA
In 2015, AARP worked to pass legislation creating the Retirement Marketplace at www.retirementmarketplace.com. The program is intended to help approximately 2 million Washingtonians who do not have access to retirement savings plans through the workplace. Participating in the current model is voluntary for businesses and individuals and is an excellent first step to help workers plan for the future.
In 2019, AARP will advocate for an Auto-IRA enrollment provision which will require employers to offer retirement savings to their employees. Employers will be able to opt-out if they currently offer a retirement savings program. Employees will be automatically enrolled in a retirement savings plan and can opt-out at any time. Studies show employees are 15 times more likely to save when they can do so at work and 20 times more likely to save if their workplace plan is automatic.
Senior Property Tax Exemption
While some news outlets have reported a cool-down of the real estate market in western Washington, homeowners across the state are still experiencing sticker shock when it comes to paying property taxes. Seniors on fixed incomes are struggling to pay these rising costs making it nearly impossible to stay in their communities. A Senior Property Tax Exemption program exists but is underutilized because most applicants exceed the statewide maximum of $40,000 in household income to qualify.
AARP, working with the Washington Association of County Officials and the King County Assessor's Office, is leading a legislative effort to change the income qualifications. Instead of an across-the-board amount of $40,000, the maximum household income will be tied to the median income within each county.
In addition to the issues mentioned above, we are also supporting other legislative goals including an effort by Washington State Attorney General Bob Ferguson to better protect consumers from data breaches, and work by the Washington Hospital Association to improve options for patients as they are discharged from hospitals.
AARP Washington continues to advocate for our members, Washington's 50+ and their families to help you live your best life. Our efforts are strengthened by the voice of our members and our state's older adults. Together we make a difference. Find out more about AARP's work in Olympia at www.aarp.org/wa