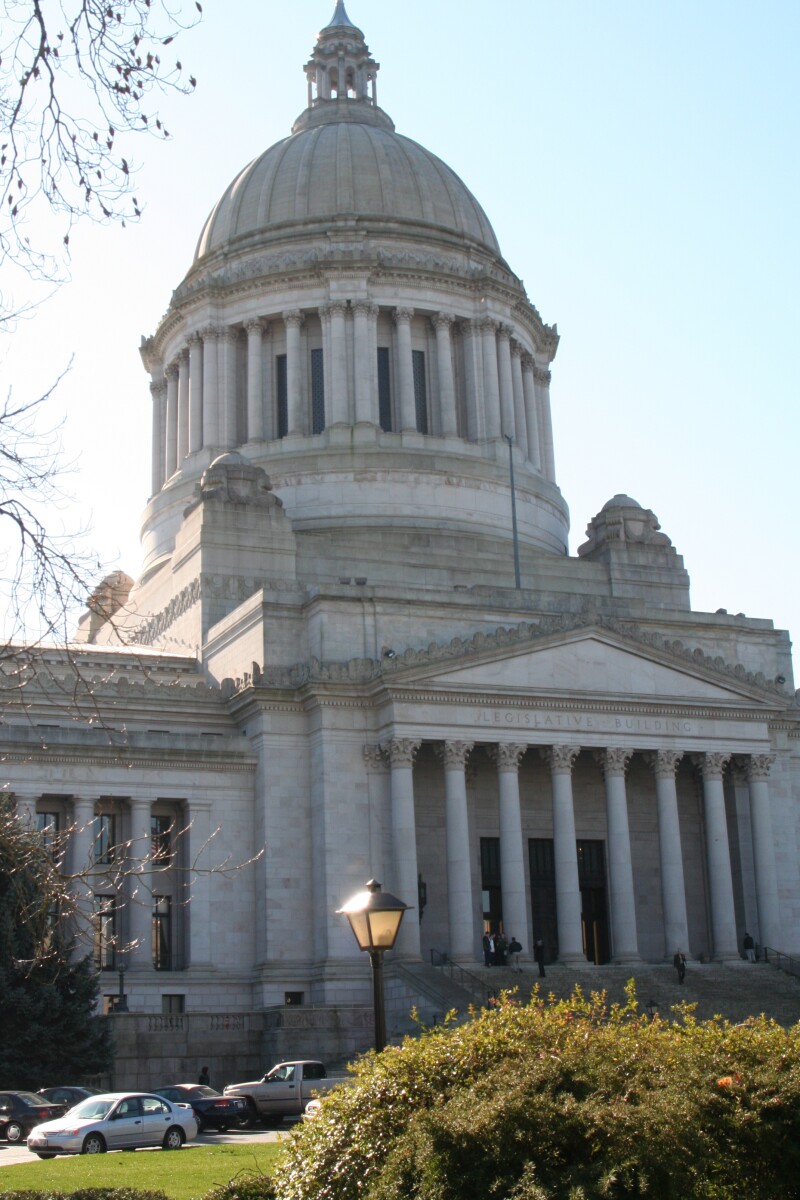 By Cathleen MacCaul, Advocacy Director, AARP Washington

February is upon us and we find ourselves half-way through the 2018 legislative session. We are not an association that rests on its laurels. While AARP Washington is monitoring progress on more than 100 bills, a handful – good and bad - are getting our full attention.

Credit Freeze Charges

After the Equifax data breach last year, fraud experts recommended that consumers place a credit freeze with all three bureaus, Experian, Equifax and TransUnion, to ensure that the stolen information could not be exploited. A freeze blocks access to a credit report, which means it is tougher for identity thieves to open new accounts using stolen data. However, many Washingtonians were puzzled when they realized that advice came with a price tag. Washington residents must pay $10 to each credit bureau to place a freeze and another $10 each to remove the freeze. Which begs the question, why do consumers have to pay for the credit bureaus mistake? Senator Mark Mullet pursued a legislative fix introducing SB 6018 to ban charging for credit freezes. AARP strongly supports this effort, which has been approved by the state Senate and has passed through its first house committee.

Personal Needs Allowance

AARP is backing HB 2651 which seeks to increase the Personal Needs Allowance (PNA); a set amount of money that people living in a medical facility - like a nursing home, adult family home, or rehabilitation health center – are allowed to retain for clothing, personal items and other incidentals. For seniors, the PNA has to cover paying for birthday gifts for a grandchild, knitting yarn, a newspaper subscription or out for an event in the community. Individuals living in a nursing facility or adult family home should not be deprived of personal items that make life more comfortable.

Senior Property Tax Exemption

Older homeowners on fixed incomes are struggling to stay in their homes because of rising property taxes. Washington State does have a Senior Tax Property Tax Exemption program, but it is underutilized in high cost areas of the state because most applicants exceed the maximum household income of $40,000 to qualify or find the application process overly complicated. Several bills have been introduced to address this issue and AARP supports finding an equitable solution for all counties. The bills include: ( SB 6314, HB 2597, SB 6251, HB 2608, SJR 8212).

While several bills have been filed, AARP feels that legislators need to focus on the purpose not the politics of the exemption program. Any effort to improve senior property tax exemption and deferral programs should start with the goal of keeping seniors in their own homes for as long as possible.

With only 30% of eligible seniors enrolled in the Senior Property Tax Exemption program, more seniors are going to feel the pinch of increased taxes; many are going to have to make hard decisions; and some – unfortunately — will be forced out of their homes.

Tax Lien Foreclosures

On the opposition side, SB 6005 - called Protecting lienholders' while retaining consumer protections - is a wolf in sheep's clothing and disproportionately affects older homeowners. This bill is an attempt by "asset recovery companies" to tap into the dark side of our economic boom. As property taxes skyrocket, many homeowners who have completed their mortgage are now struggling to keep up with property taxes. This has led to an increase in the number of tax lien foreclosures. Under current law, only the homeowner can recover the proceeds from a tax lien sale. SB 6005 reverses this process and allows the lienholders to tap into the money before the homeowner.

The Senate's own bill report states, "The bill removes the incentive for financers to come to the table with homeowners to prevent foreclosure. The existing law protects homeowners and the bill hurts those protections." It goes on to say that there are already plenty of laws that protect lienholders.

If you are interested in advocating for AARP priority issues, register to receive our action alerts or visit us online at www.aarp.org/wa.