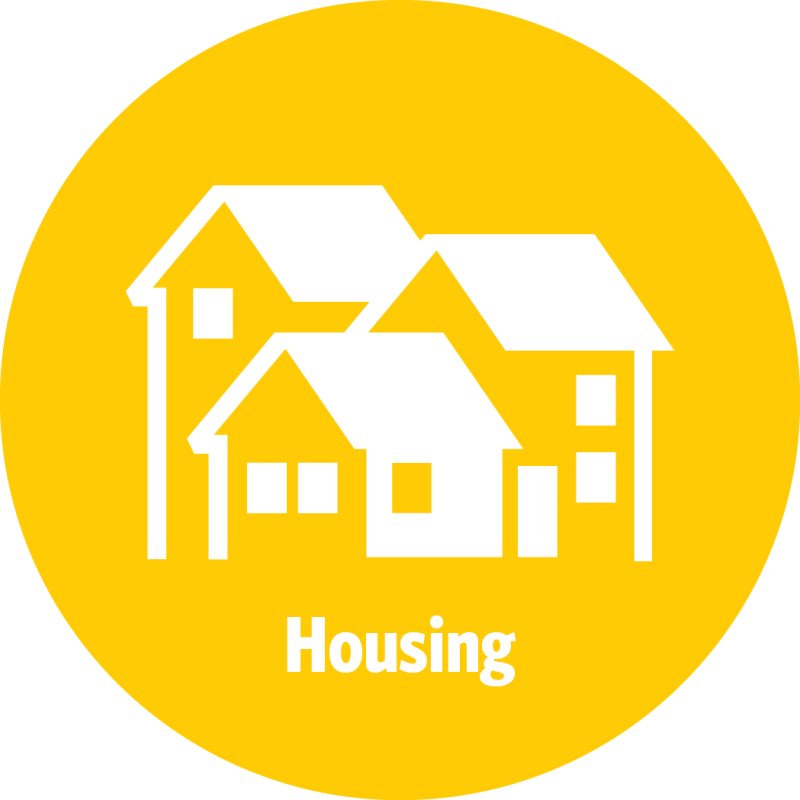 Written By Anita Creamer

A house is not just a home: Affordable housing also represents health and wellbeing, especially for the vast majority of older adults who want to remain in the houses and communities they've loved for decades. But when costs in California's increasingly pricey housing markets become too steep, older adults can find themselves trying to stretch fixed incomes to cover food, medical care and prescriptions as well as housing.

In a real way, housing can make residents more healthy as they age -- or less so.

"The health issues we explore are more acute for people on fixed incomes like the elderly, and their options are more limited about where they can move to," said Heather Wooten, vice president of programs for Oakland's ChangeLab Solutions, which advocates the use of policy in improving public health.

In age-friendly communities, young families and older adults alike can afford safe, healthy houses and neighborhoods, stretching their income beyond housing costs to cover their needs. But that can be a challenge in California.

San Francisco has the nation's highest rents: a median of $3,460 for a one bedroom apartment in March 2015, more than four times the national average of $800. Down the coast, Los Angeles' average rent is $2,296 -- and San Diego's is $1,905. With an average rent of $1,131, Sacramento sounds like a bargain. But it's really not, when you consider that the average California retiree receives about $1,000 a month in Social Security benefits.

Beginning in the early 1980s, San Francisco-based BRIDGE Housing pioneered affordable, mixed use housing for people of all ages, focusing on the sky-high coastal housing market.

"Over the years, we've done more senior housing to create affordable opportunities for seniors to age in place," said BRIDGE vice president of programs Susan Neufeld. "We see seniors who never could really afford to buy, who need something affordable on fixed incomes.

"But we also see seniors who are having to downsize. When you're not in the workforce, there can be a lot of need. People just need a place they can handle on a budget."

The Coronet -- a 150-unit development for older adults in the bustling Richmond district of San Francisco, with the local Medicare-funded Program for All Inclusive Care for the Elderly (PACE) in the same building, only an elevator ride away -- is BRIDGE's showplace: With an average resident age of almost 72 and an average income of $19,000, "It's a model for what aging in place can look like for low-income seniors," said Neufeld.

Among BRIDGE's other properties for older adults are The Victoria at COMM 22 in San Diego, a new 70-unit building, and Foothill Farms in Sacramento, with 138 units and an average income of $17,207. A San Leandro development, scheduled to open in a few years, will connect senior affordable housing with the local BART station.

That's a concept that the three affordable housing developments for older adults at Oakland's Fruitvale Transit Village have already put into play. Developed by the Unity Council as an alternative to turning the blocks near the local BART station into a parking lot, the village includes a senior center, businesses, public library and farmer's market. The first development in the village -- Las Bougainvilleas -- has 68 units of affordable senior housing and remains a mainstay.

"The village is going back to the way things used to be, when we really lived in villages," said Chris Iglesias, Unity Council chief executive officer. "The seniors are always hanging out. It's a nice place to sit and relax."

Similarly, the growing Village Movement, which began in Boston in 2001, promotes the idea of virtual retirement villages as a key to lifelong livability. Now older adults in some 200 communities across the country have come together to provide services that, for a small fee, help them age in place rather than moving into facilities. The San Francisco Village, launched in 2009, has 350 members in 20 neighborhoods, said Executive Director Kate Hoepke.

"We directly meet the needs of a middle-class population, and we're proud of that," she said. "The Older Americans Act really only has enough money to serve the neediest people. How are all these other people going to have a good life as they age?

"Our vision is to include everybody in plans for healthy aging. If we can help somebody stay in their home for another five or six years, we'll have an impact."

This is the third in a series of blogs talking about what it means to create a livable community. Find out more on AARP's Livability page. You can also see what we are doing in California by following us on Facebook or Twitter.

Anita Creamer is a freelance writer based in Sacramento and a veteran newspaper and magazine reporter who most recently covered aging issues for The Sacramento Bee. You can reach her on Twitter @AnitaCreamer .