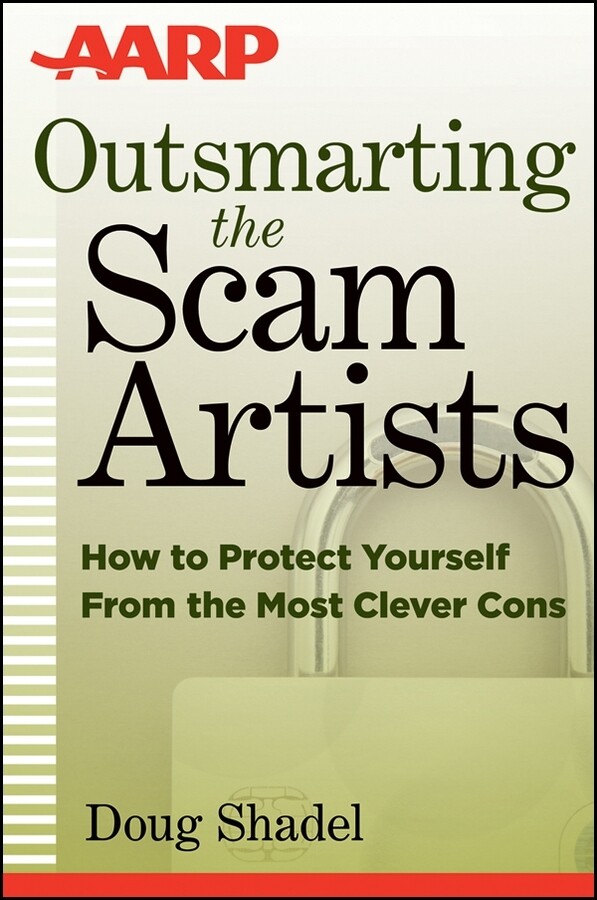 Think you're too smart to fall for a scam? That's just what the con artists are hoping. According to new research, plus interviews with dozens of con artists and thousands of victims, basic consumer smarts are no match for the emotional appeals that clever cons use to defraud consumers of millions of dollars every year. No matter how successful or intelligent, anyone can fall victim to a crime.
Doug Shadel, a nationally recognized fraud expert and State Director of AARP Washington, takes an insider's look into the evolution of scams and how to avoid them in this new book from AARP, Outsmarting the Scam Artists: How to Protect Yourself From the Most Clever Cons.
Shadel includes both sides—testimonials from victims as well as convicted scam artists—giving the reader a solid perspective and unique peek into a scam artists' mind.
Understanding the artist behind the scam is a first step in protecting yourself and your loved ones from deceit. After conducting personal interviews with dozens of con artists and studying their personalities, Shadel has found consistent trends in the tactics they use to defraud their prey. What do they all have in common? For starters, a life filled with fast money and women, drugs and alcohol, and lots of lying and cheating. But the most successful cons are also masters of persuasion, using a sophisticated set of psychological tricks and tactics that work time and time again.
Think all victims look the same? Wrong. Outsmarting the Scam Artists explains how individual scams are carefully crafted and tailored to meet specific victim profiles. Recent research has uncovered who's most vulnerable to some of today's most prevalent scams – and the results will surprise you. Outsmarting the Scam Artists explains that while specific scams come and go, the underlying strategy and tactics never change. If you know them, you can protect yourself.
Real life cons in action
Do you want to get up close and personal with some real life criminals? Take a listen to the following undercover audio recordings of real cons in action. The "seniors" on the call are actually undercover law enforcement agents. The cons have no idea they are being recorded.
(After clicking on files below, hit the play button in the lower-left of the graphic to hear the tape)
Find out more in this short interview with Author Doug Shadel: