With the latest in smart phones, tablets and wireless web access, staying connected has never been easier. The power of wireless computing and communications puts information and resources just a click away at home or at our favorite coffee shop.

But a new survey of Washington web surfers shows the freedom and convenience of wireless access may come at a cost. Nearly half of Washington Internet users failed a quiz about online and wireless safety, while many admit to engaging in activity on their mobile devices that could put them squarely in the sights of hackers looking to steal their personal information.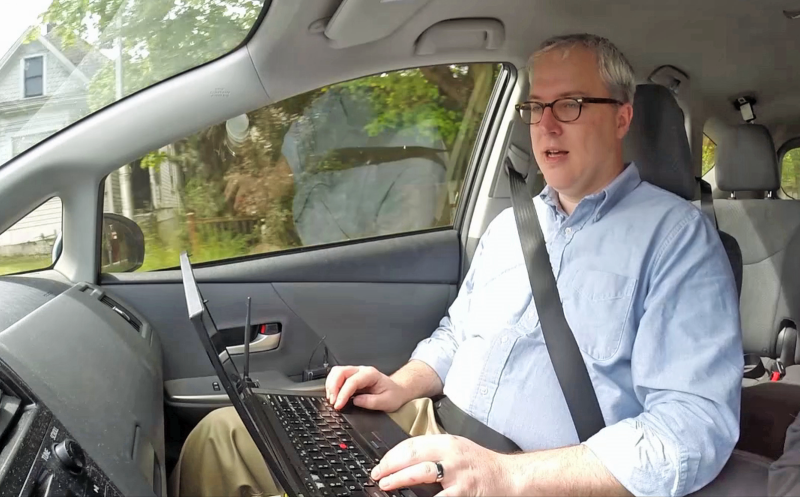 To help Washingtonians stay safer online, AARP has joined with the Attorney General's Office, Microsoft and the Federal Trade Commission to launch the "Cyber Safety" campaign.

To read more about our new "Shady Signals" survey and the Cyber Safety campaign, read our News Release. Also check out our list of Cyber Safety Tips to learn what to look out for and how to stay safe.

At a recent event, AARP State Director Doug Shadel underlined some of the risks of mobile computing by showcasing a few safety demonstrations done in cooperation with NCC Group, a global information security specialist. Shadel showed how simple it is to set up and execute some fairly common attacks known as a "Man-in-the-middle" attack or an "Evil Twin." You can view those short videos below.
Additional Cyber Safety events are planned for October 7 in Kennewick and October 8 in Yakima. The event are free, but pre-registration is required. Sign up online, or call 1-877-926-8300. Also check out more consumer protection tips and sign up for fraud alerts from the AARP Fraud Watch Network at www.aarp.org/fraudwatchnetwork.



Defending again an "Evil Twin" attack





Defending against Wi-Fi hackers / War Driving





What's a "Man-in-the-middle" attack?