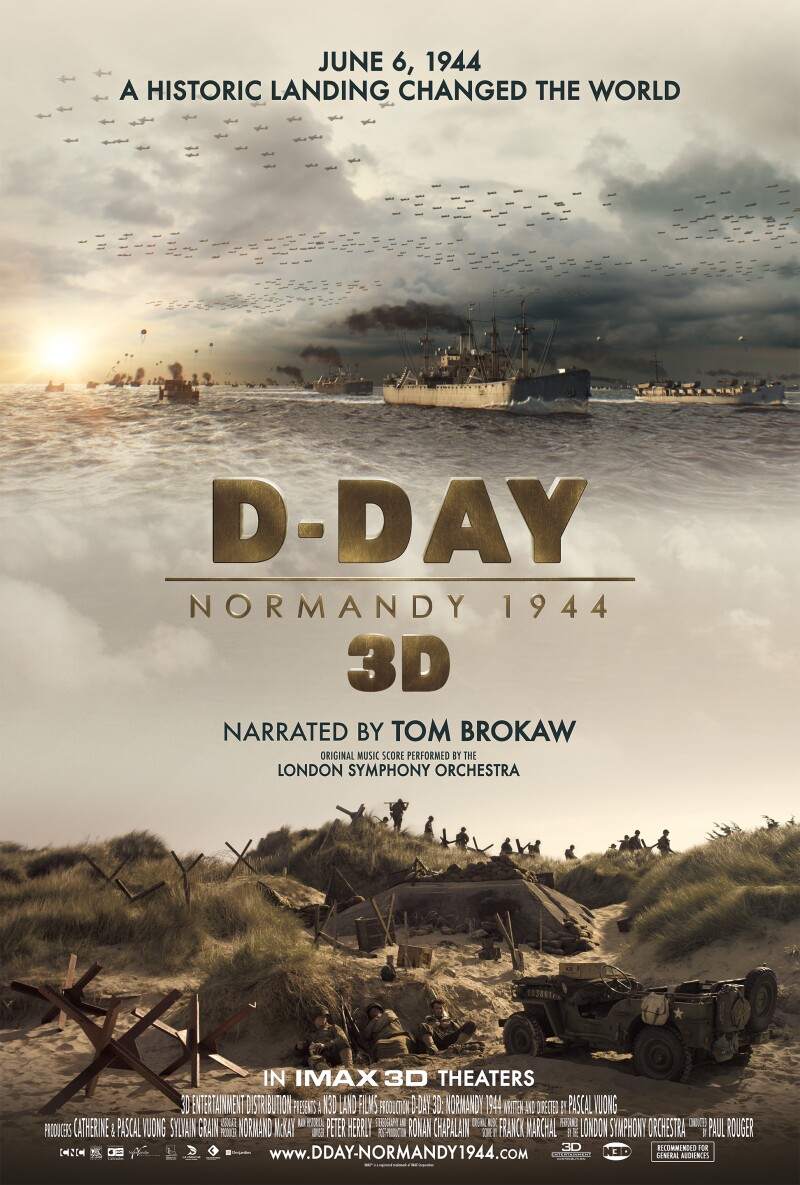 AARP members are invited to an exclusive morning screening of the new IMAX® film, D-Day 3D: Normandy 1944 on June 7 at 8:30am at Pacific Science Center.
On the weekend of the 70th anniversary of D-Day, you'll experience a tribute to the courage, ingenuity and commitment of those who gave us the freedoms we all enjoy today. Narrated by Tom Brokaw, the film will highlight science and technology advancements of WWII such as radar, jet airplanes, 2.5-ton trucks, jeeps, rockets and tides.
Tickets cost $18 and will include a brief introduction to the film and a light breakfast, followed by general exhibit admission.
For more information regarding the screening or to purchase tickets for this event call (206) 443-2931. Ticket sales close at 5:00pm the day before the event, and will not be available online or on event day.
For more information about other AARP Member discounts at the Pacific Science Center, visit our website.
IMAX® is a registered trademark of IMAX Corporation