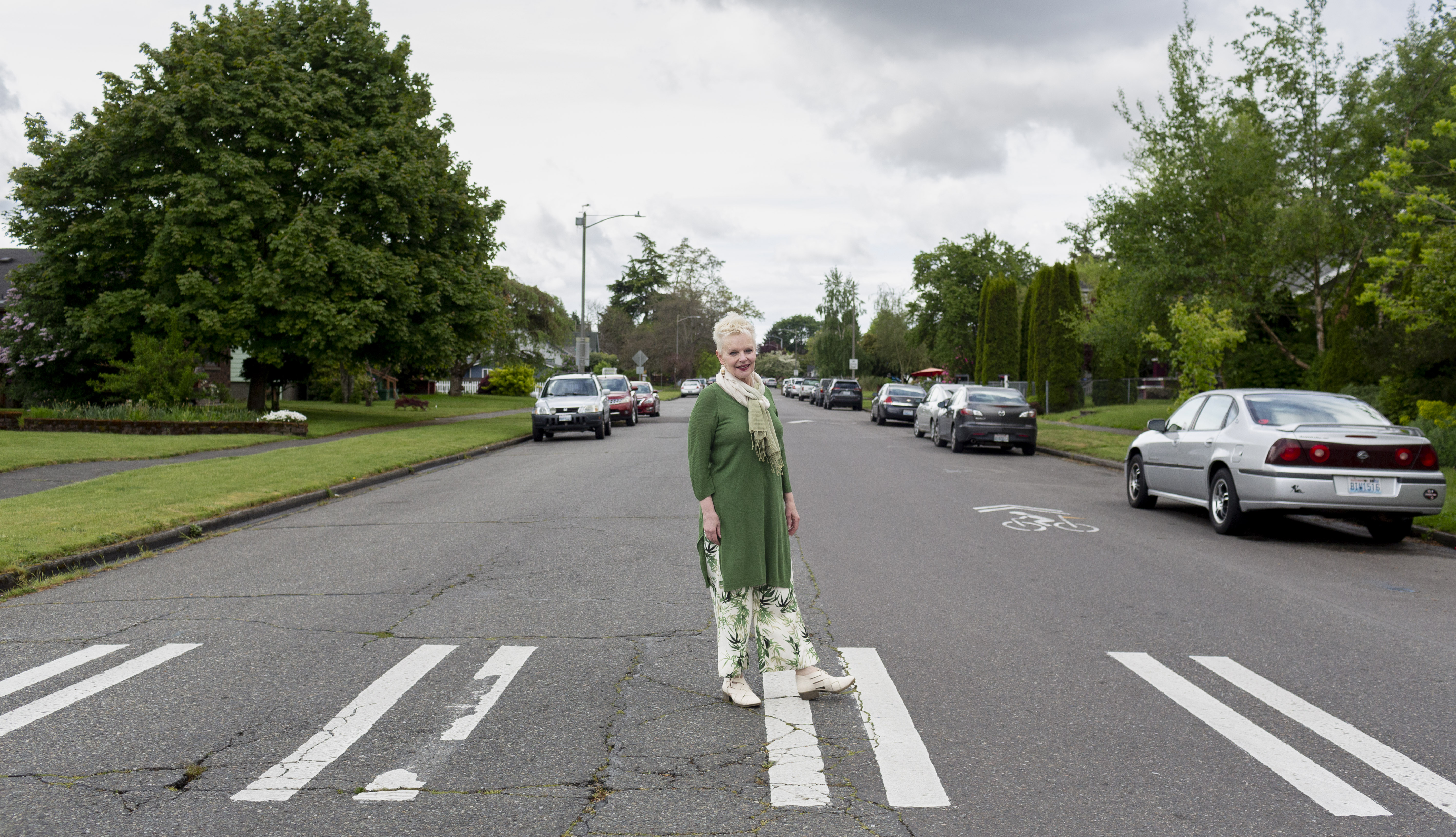 Lillian Hunter was recovering from a broken hip and leg two years ago when she tried to navigate her Tacoma neighborhood using a walker.

It was an ordeal getting around the block. Uneven sidewalks and scarce curb ramps gave her a reality check on walkability and accessible transportation.

"I used to think, Yeah, we're good. We've got bus stops here and a grocery store six blocks away," said Hunter, 64. "Well, when it takes 45 minutes to walk around the block, a grocery six blocks away isn't doable."

But the retired educator could do something about it. As a member of the City Council, she has sponsored and promoted initiatives to make Tacoma more livable and accessible for all people.

Last year she sponsored a successful effort to get the city to join the AARP Network of Age-Friendly States and Communities, a group that requires members to commit to improving transportation, housing, public spaces and other factors that make up a livable community.

The network provides members—currently six states, one territory and more than 460 communities—with resources, guidance and experts on how to improve the quality of life for all residents. Learn more at aarp.org/livable.

"We have an aging population and a civic obligation to prepare the infrastructure in anticipation of what we know is going to happen," Hunter said. "I look at kids today and I'm not willing to saddle them with the responsibility of caring for me and my peers because we didn't take action now."

Demographic pressure

Nationwide, people 65 and older will likely outnumber those under 18 by 2034, according to census data. Mirroring that trend, nearly 13 percent of Tacoma residents are 65 and older.

Among Hunter's priorities: Develop more affordable housing and safer, accessible transportation to help older residents lead active lives and stay in their homes as they age.

Much of the city's work focuses on pedestrian safety, rising rents and limited public transit. Last year it did major sidewalk repairs and installed hundreds of curb ramps.

This year the city set a "Vision Zero" goal of eliminating traffic fatalities and severe injuries by 2035. It also has an affordable-housing plan in place.

Gerrit Nyland, cochair of the Tacoma transportation commission, praised AARP's age-friendly designation for the city.

"It's a recognition that we have a lot of opportunities to make Tacoma easier to live in—and retire in," said Nyland.

Hunter said AARP's network helps build awareness of local efforts and connects Tacoma with nearby cities, including Seattle and Puyallup, both of which joined the network in 2016.

AARP recently approved Puyallup's three-year livability plan, and Seattle has a new Age-Friendly Street Design Toolkit that looks at such things as lighting and public seating.

Hunter wants to work with AARP and other age-friendly cities in the state to limit rising rents and property taxes, which have priced out many of her residents. She also wants to create a comprehensive website of social services with nearby localities.

"If we can build a broad coalition and do these activities with intention, we build not only a stronger city but a stronger county and region," Hunter said.

Vanessa Ho is a writer living in Seattle.

More on Livable Communities

What Is a Livable Community?