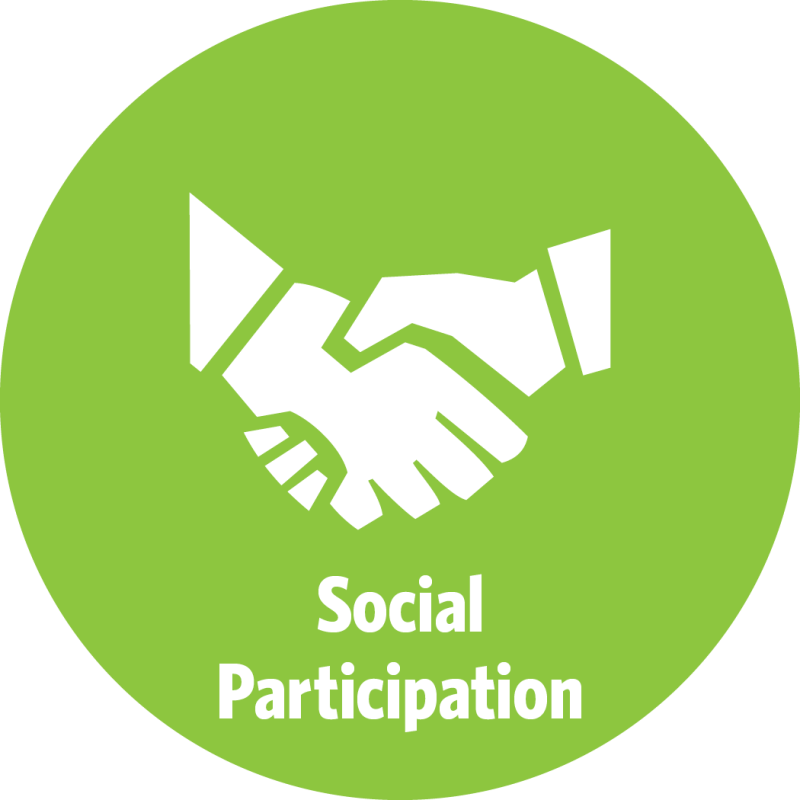 Written by Anita Creamer

In San Diego, in a unique approach to bridging the gap between young and old, 10 older adults live on campus at San Pasqual Academy as unofficial grandparents, helping mentor the 100-plus foster youth who live there. In Los Angeles, a nonprofit group called EngAGE provides intergenerational programs and lifelong learning classes for older adults who live in affordable housing in four Southern California counties (2). In San Francisco, Oakland and Berkeley, the 214 older adults who volunteer with Experience Corps Bay Area help give 3,400 elementary school children a fresh start on their lives, through literacy intervention.

A livable community nurtures people of all ages: It finds creative ways to connect people across demographic lines and keep older adults engaged in the world around them.

Without those connections, people who are isolated can experience a cascade of potentially devastating symptoms as they grow older, including depression and dementia. And studies consistently show that almost 20 percent of older adults will experience problems with isolation as they age.

"It's really an area of emerging research," said AARP Foundation program manager Elizabeth Casey, "but there are clear linkages to poor health outcomes for people. We're talking about the subjective experience of loneliness as well as physical isolation and a lack of social networks.

"Loneliness is your body saying you need to reattach to being socially engaged. It can lead to depression, certainly, but also a higher risk to heart health, an inability to recognize illnesses quickly and even to cognitive decline."

Beginning in 2001, San Diego County created a range of award-winning intergenerational programs aimed at keeping older adults in touch with younger people. The result, said county Aging & Independence Services director Ellen Schmeding, has proved of great benefit to both groups.

"Bringing the generations together to support and learn from one another while helping to address the significant social and health problems of our time is what intergenerational efforts are all about," she said.

For example, the Neighbors program at San Pasqual Academy, a residential campus for foster youth, has since 2003 invited older volunteers to live there at reduced cost, providing friendly faces and a stable environment for the teens. The average age of volunteers is in their late 60s, and they're a committed bunch: Some have lived on campus for a decade.

"Younger people make them feel young again," said program manager Michelle North. "I hear the grandparents saying that a lot. And the young people love them. Sometimes, the grandparents don't have to do anything special. They'll show up at a basketball game to cheer the students on. But for the youth, seeing them builds a sense of consistency they haven't had in their lives before."

In Los Angeles, Tim Carpenter founded EngAGE in 1999 with the idea that senior living shouldn't just be about retirement: It should be a path that involves learning and growing and being part of the larger community. From an early writing class with seven students at one facility, the program has grown to give classes to more than 6,000 people in 37 senior communities in four counties. And a big part of the EngAGE mission to keep the mind alive involves mentoring younger people.

"I find it weird about senior living that it's senior living," said Carpenter. "I don't think that's natural. I don't know anyone who thinks, 'Well, I'm 70, so I want to hang out only with other 70-year-olds.' We try to break down the walls and windows of senior living. We try to make those places part of the fabric of the community."

Headquartered in South San Francisco, Experience Corps Bay Area takes a hands-on approach to creating a livable community through connecting the generations. Based on studies showing that students who read at grade level by age 8 are more likely to graduate from high school a decade later, older volunteers tutor youngsters in kindergarten through grade three. And the grown-ups thrive, too.

"Not only do the children do better academically, but our seniors do better physically, emotionally and socially because they rediscover a purpose," said the program's director, Paul Olsen. "The bonds built between older volunteers and children strengthen both sides of the equation."

Although some program volunteers continue serving into their 90s, staying connected for the sake of others and for their own health, the average age is in the 60s.

"This is the Peace Corps generation," Olsen said. "They don't just want to feel great about what they're doing. They want to know they're making a difference."

This is the fourth in a series of blogs talking about what it means to create a livable community. Find out more on AARP's Livability page. You can also see what we are doing in California by following us on Facebook or Twitter.

Anita Creamer is a freelance writer based in Sacramento and a veteran newspaper and magazine reporter who most recently covered aging issues for The Sacramento Bee. You can reach her on Twitter @AnitaCreamer .