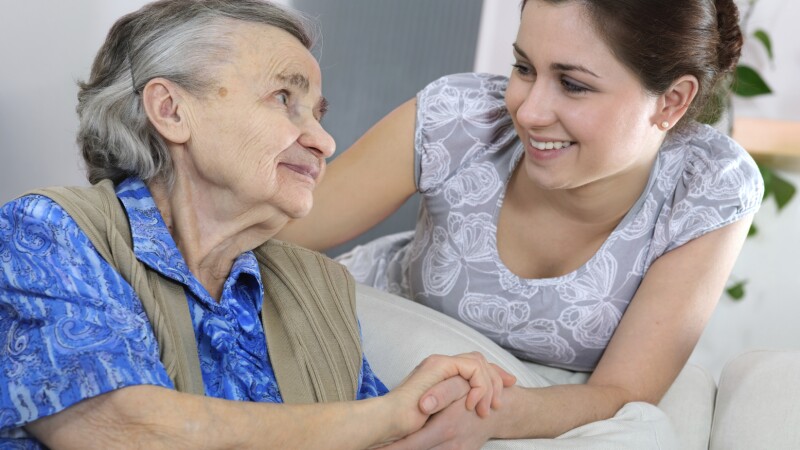 Working Washingtonians will soon have a new option to help cover the cost of long-term care, under a law that's the first of its kind in the nation.

The WA Cares Fund, created by the state Legislature in 2019, is a long-term care insurance benefit designed to help residents stay in their homes as they age. Workers pay in and later can tap the fund for services like home-care aides.

When it takes effect Jan. 1, a worker will pay into the fund 58 cents for each $100 earned. For example, for those earning $52,000 annually, the payroll deduction is about $300 a year.

Starting in 2025, if a person needs long-term care services, up to a lifetime cap of $36,500 (adjusted for inflation over time) will be available to help pay the tab. The WA Cares Fund benefit isn't portable, so you would lose access to the funds upon moving out of the state.

WA Cares Fund Director Ben Veghte likens the program to Social Security: You contribute during your working years, then become eligible for the benefit when you need it, often well after you've retired.

"Having $36,500 you can rely on in your budget that you can spend to hire a home care aide, or retrofit your bathroom with grab bars, is a really valuable thing for a family," Veghte says. Half of older Washingtonians have no savings or pension.

In-home care is often less costly than paying for a nursing home, which will allow beneficiaries to stretch the WA Cares lifetime sum further. The program will also help the state limit rising costs by helping keep people at home longer and not needing government-funded services.

AARP Washington backed the idea from its inception, but the insurance industry has resisted it.

Workers are automatically enrolled in the fund; however, the law allows "opting out" by buying private long-term care insurance by Nov. 1. As the deadline approaches, insurers have encouraged employers to remind workers about that option.

But Cathy MacCaul, AARP Washington advocacy director, says the private market wasn't meeting the need. "Policies were too expensive, and they didn't provide the care that individuals were expecting."

Here's what workers need to know about what comes next.

The new payroll deduction begins Jan. 1, 2022.
Self-employed people have until Jan. 1, 2025, to opt in, or within three years of becoming self-employed.
No action is required for employees to be enrolled.
"We would encourage everybody to explore their options to figure out what makes the most sense for them," says Alex Collins, a Seattle-based certified financial planner and member of the National Association of Insurance & Financial Advisors.

While Collins acknowledges that private long-term care insurance is expensive, he notes that insurers offer other solutions for consumers, such as riders to life insurance policies or annuities, that can be less costly. But premiums for these can rise over time.

You must also keep paying the monthly premiums until a claim is made. MacCaul notes that deductions for WA Cares end once a person stops working. WA Cares funds can also be used to pay family caregivers, unlike many private policies.

Go to wacaresfund.wa.gov to learn more.

Chris Thomas is a writer living in Seattle.

More on Long-Term Care:
Home & Community Based Services — AARP