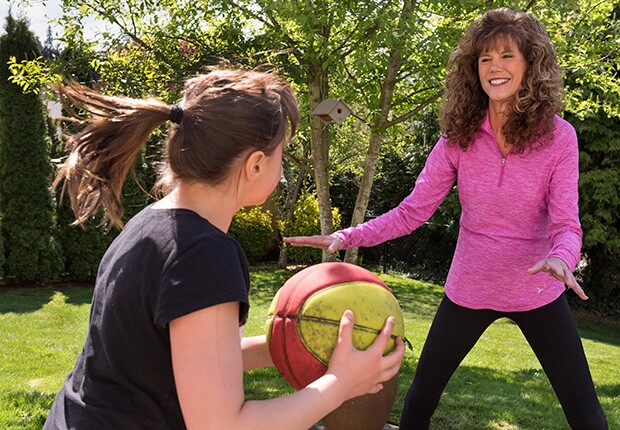 By Dana E. Neuts

Last fall Leslie Meyer, 61, volunteered for Big Brothers Big Sisters, where she was matched with 10-year-old Elizabeth, a Russian girl who came to America with her mother and brother when she was 5.

"I realized being a Big Sister could make a difference in a girl's life," said Meyer, a retired insurance broker from Kirkland. "I wanted to be a support system."

Serving as Elizabeth's mentor, Meyer takes her "little sister" on weekly outings to the movies, the library or the zoo. They go swimming at the local athletic club, do craft projects and even jump on trampolines. In addition, Elizabeth checks in with Meyer during the week by text and phone, which helps them stay connected.

"I enjoy spending time with her so much. It makes me get out and do things I wouldn't otherwise do," Meyer said. "She is as important to my life as I am to hers."

Relationships like these are an example of how a program called Generation to Generation (Gen2Gen) will work.

Started by Encore.org, a nationwide nonprofit supported by AARP that encourages people 50 and over to contribute by helping younger people, Gen2Gen is a five-year national campaign designed to mobilize 1 million adults age 50-plus to support at-risk children and youth.

The program launched nationally in November 2016 and in Seattle this spring. Seattle is one of four showcase cities selected to help older adults find meaningful opportunities to work with young people.


Over 1,000 kids on waiting list
The Gen2Gen Seattle program is led by campaign director Jim McGinley, who has served as a Big Brother several times.

"My personal passion in this whole thing is the intergenerational movement—which means older people can and do inspire, educate and support young people, but the inverse is at least as true, if not more true," he said.

Through the work of a steering committee, a number of King County-based youth-serving organizations have been identified as pilots for the Gen2Gen program, including Big Brothers Big Sisters of Puget Sound and Boys & Girls Clubs of King County, as well as Educurious and Treehouse, nonprofits that help students succeed in school and life.

McGinley said Gen2Gen is a great way for nonprofits to gain volunteers while supporting intergenerational relationships.

"Older adults are a large, untapped asset," McGinley said. "They bring a wealth of experience and capability" to nonprofit organizations.

Louis Garcia, CEO and president of Big Brothers Big Sisters of Puget Sound, is excited about the opportunity to partner with Gen2Gen. He said there are over 1,000 kids on a waiting list across the state, including 700 in the Puget Sound area.

"Vulnerable kids in tough situations need a stable role model in their lives, someone dependable and confident with life experience," Garcia said.

"We look at this as an opportunity to become more effective at engaging adults 50 and over to enable our 17,000 members to fulfill their academic potential, as well as develop into engaged citizens with healthy lifestyles," said Evan McKittrick, chief of staff of the Boys & Girls Clubs of King County. "Volunteers have the opportunity to play a role in helping us shape future leaders," McKittrick added.

To learn more about Generation to Generation, including volunteer opportunities available across the state, go to gen2genseattle.org or contact Jim McGinley at jmcginley@ashoka.org or 425-753-5600.

Dana E. Neuts is a freelance writer based in Seattle.