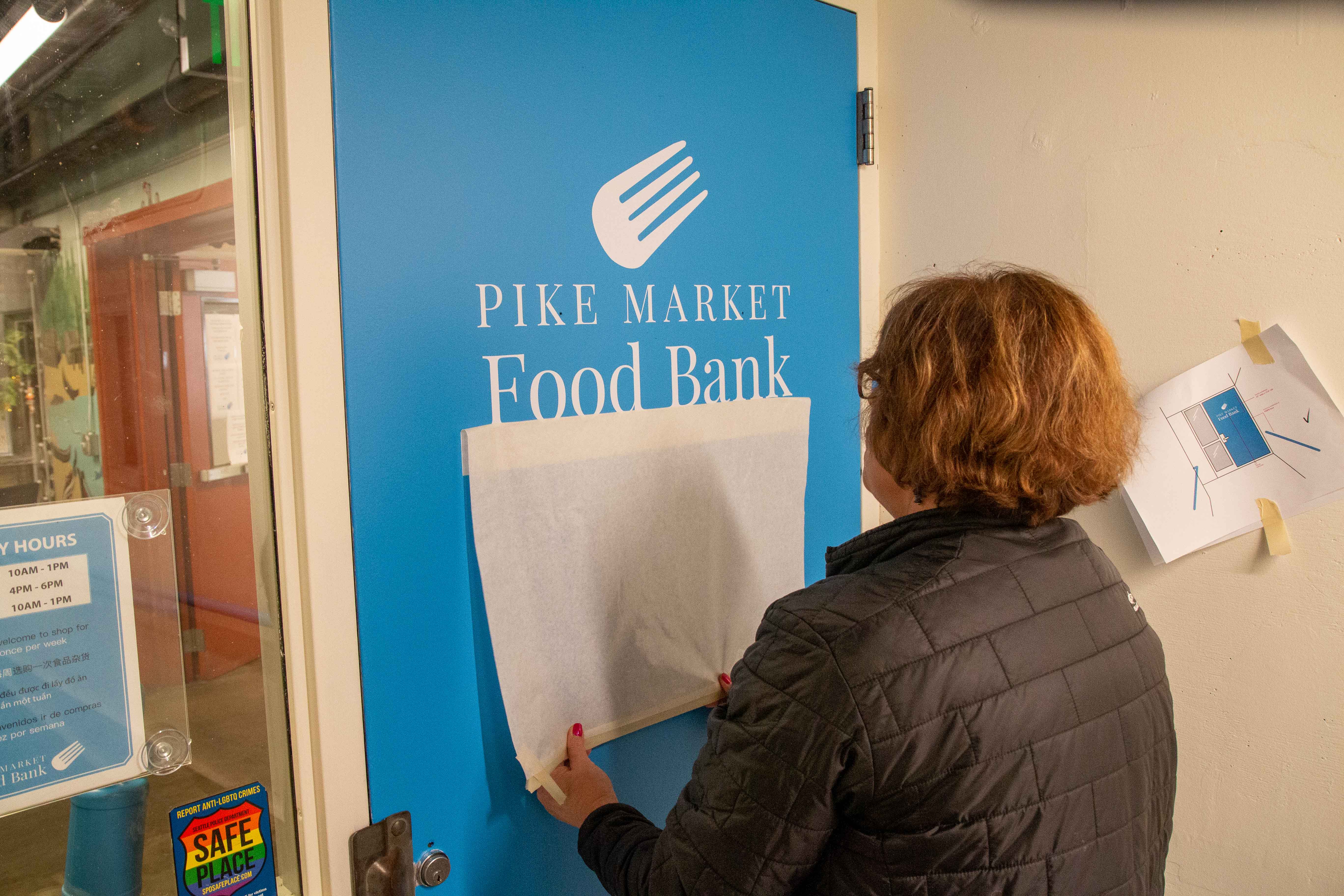 Pike Place Market is like Seattle itself—colorful, bustling and diverse. At 112 years old, however, the beloved landmark with its cobblestone streets and pre–Americans with Disabilities Act buildings needed some updating to make it more accessible for older adults.

When the market reached out to the City Council about how it could improve, the challenge was given to the Age Friendly Seattle coalition, which includes AARP Washington.

"We started brainstorming," recalled Amanda Frame, community outreach director for AARP Washington. "What if we did a walk audit?"

Frame contacted Stanford University's Our Voice initiative, which engages "citizen scientists" to assess livability issues using its Healthy Neighborhood Discovery Tool mobile app.

The app allows users to photograph, record audio or text their observations, and sends the information to a secure server. The volunteer auditors can review their findings, prioritize areas for change and promote improvements.

In 2018, two walk audits were performed at the market, one by AARP staff members and volunteers from outside Seattle and another by Age Friendly Seattle stakeholders. In total, almost 400 reports were gathered and returned to AARP and Age Friendly Seattle for analysis.

Room for Improvement

"We organized the data into 10 categories, ranging from benches to walkways, elevators and so on," Frame said. "We wanted to not only focus on things that need to be changed but also highlight some of the great things visitors love about the market."

One identified shortcoming was the need for more signs so people could better locate services available in the market. Lillian Sherman, director of the Pike Place Market Foundation, described the market as a "little village" that faces unique challenges.

"As a historic district, we are highly regulated about what we can and can't do," Sherman explained. "But we need to figure out solutions to serve our community."

The audit findings were presented to merchants as well as senior-housing organizations, social services, a senior center, a childcare center and the Pike Market Food Bank.

As a result, the food bank applied for an AARP Community Challenge grant to improve its signage. The Pike Place Market Foundation also applied for a grant, to improve the accessibility of the market's outdoor garden area so older residents can experience the joy of gardening and grow produce for the food bank.

Both organizations received 2019 Community Challenge grant money. Other updates are on the horizon, including a map of the market's features for visitors with mobility issues.

"Considering that we have seniors of all income brackets living in the space, working with the Age Friendly Seattle coalition is such a natural partnership," Sherman noted. "We want people to know that Pike Place Market is so much more than fish and flowers."

Now it should be easier for residents and visitors alike to get to those fish and flowers—and everything else the market has to offer.

More about Livable Communities

The Magic of Murals

6 Examples of a Complete Street

Chris Thomas is a writer living in Seattle.