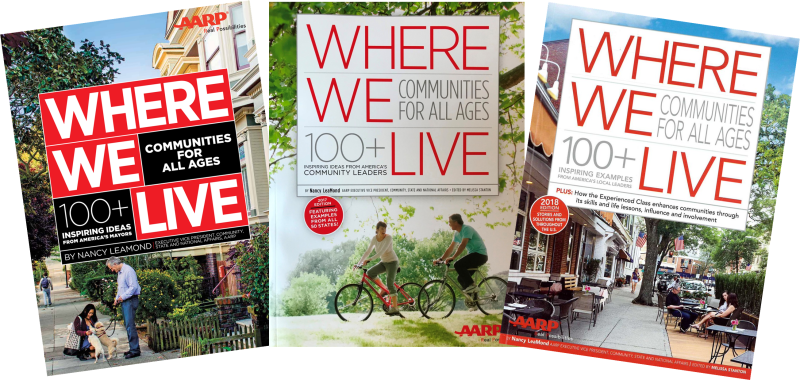 Community projects in Seattle, Olympia, and Renton are recognized for their efforts to create more livable communities in AARP's " Where We Live: Communities for All Ages" 3rd edition. Our Washington communities are among more than 100 articles that feature the many ways communities across the nation are becoming great places to live for people of all ages.

The free book series highlights inspiring ideas and solutions from America's local leaders to improve their communities, respond to pressing issues, and build partnerships. A lot of public dialogue focuses on the needs of older adults, but we don't give nearly enough attention to everything older adults contribute to their communities, including right here in Washington.

For example, in Olympia, Linda Terry founded Sharing Teens and Elders Project (STEP). The program gathers teenagers and older Olympia residents once a month to talk with each other using suggested discussion topics. The teens are delighted to hear real stories about how the older generation has changed history and the elders feel more alive, connected and appreciated. Other Washington entries include information about building accessory dwelling units, encouraging safe driving and others.

For more information or to download or order a free copy of Where We Live, visit AARP.org/WhereWeLive.