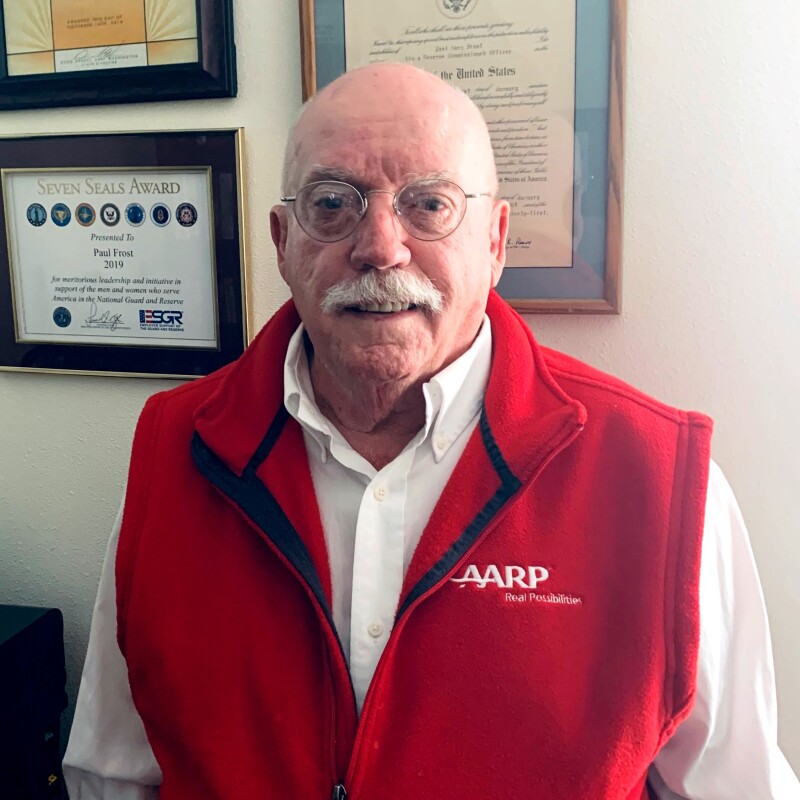 Coronavirus scams are spreading as fast as the virus itself. In late February, the Federal Trade Commission (FTC) had logged more than 362,000 consumer complaints related to COVID-19 and stimulus payments, 69% of them involving fraud or identity theft. Victims have reported losing nearly $349 million. In Washington, the FTC has logged more than 7,900 consumer complaints related to COVID-19 and stimulus payments since the pandemic started.

According to an AARP survey, veterans and military families are twice as likely as civilians to be targeted by con artists, accordingly Washington veterans and all of America's service members must remain ever vigilant. Scammers closely monitor the headlines and adapt their messages and tactics as new medical and economic issues arise. The COVID-19 vaccine distribution is the next big scam targeting veterans and all Americans alike. In a January 2021 report, the U.S. Department of Veterans Affairs (VA) cautioned "scammers are calling, texting, and emailing Veterans with promises of vaccine availability and early access to vaccines. These promises are lies. The people sending these messages are identity thieves." The VA says these criminals are after your sensitive, personal information, such as your Social Security Number and your money.

COVID-19 vaccine scams come in many forms: emails, website scams, texts and phone calls. Here are the top vaccine scams the Federal Bureau of Investigation (FBI) warns about:

Payment to be added to a vaccine waitlist.
Ads, websites, texts, phone calls and emails offering early access to the vaccine for a fee.
Emails or phone calls from people claiming to work at a medical center or insurance company offering the vaccine but requiring personal medical details to check eligibility.
Messages, calls or emails claiming that the government is requiring you to get the vaccine.
Fake social media ads for the vaccine.
Avoid all these types of outreach and do not engage with the scammer at all.

The VA has started an official Keep Me Informed online tool to give regular updates about their COVID-19 vaccination process. Veterans and their family members can sign up for these vaccine updates by visiting https://www.va.gov/health-care/covid-19-vaccine/stay-informed. This is an official source of information about VA's COVID-19 vaccine response.

Additionally, individual VA medical facilities will start contacting Veterans about the vaccine.

However, in this outreach, VA officials say they will never request money, your full Social Security Number, nor personal health information through phone, email, or text message during a vaccination registration request. The VA will never require payment in exchange for providing the vaccine early, nor require payment to become eligible for the vaccine.

According to the AARP Fraud Watch Network, this isn't the first-time scammers have used the pandemic to drum up another scheme to steal from those who served our country. Some of the COVID-related scams targeting veterans and military families included:


Fake coronavirus cures;
Fake testing and TRICARE scams;
Fake charities to help veterans and military families; and,
Stimulus check scams.
The AARP Fraud Watch Network and the U.S. Postal Inspection Service created Operation Protect Veterans to help former service members and military families in Washington protect themselves by raising awareness of scams and fraud. The AARP Watchdog Alert Handbook: Veterans' Edition explains 10 ways that con artists target veterans. Report suspicious emails, texts, phone calls or mailings to trained volunteers by e-mailing protectveterans@aarp.org or by calling 877-908-3360.

Paul Frost is a former Captain in the U.S. Army. Currently Department of Defense, Employer Outreach Director, Employer Support of the Guard and Reserve, Washington Committee. For more timely information and free resources to help Veterans and Military Families, visit AARP.org/Veterans.