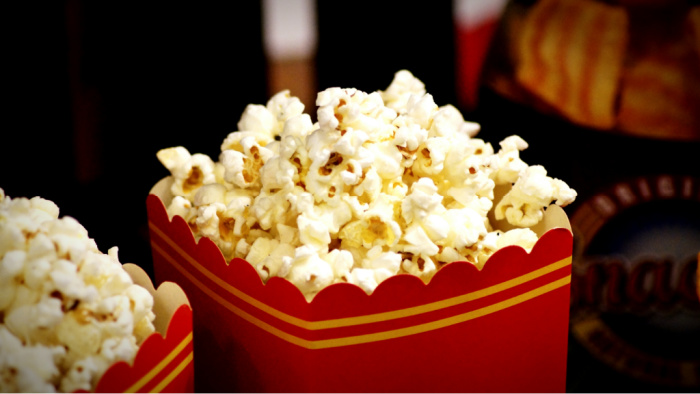 Outdoor movie nights are being made available to the community, as the Beaver Dam Area Chamber of Commerce has been selected to receive one of AARP Wisconsin's Small Dollar, Big Impact grants.

Judges selected this project for a $1,000 grant after receiving more than five dozen proposals. The grant will help fund a project spearheaded by the chamber to offer outdoor and drive-in movies – at first in the parking lot of Slumberland Furniture, and later in the year possibly at the Dodge County Fairgrounds.

The chamber is currently polling Beaver Dam residents on which film they would like to see – hopefully on the night of Friday, Aug. 14.

The judging panel for the grant loved this proposal, commenting that the project is equally accessible to the entire community and gives people a fun experience during the coronavirus pandemic.

The project in Beaver Dam fits perfectly with the spirit and intent of the grant program, said AARP Wisconsin State Director Sam Wilson. "Our goal is to support communities as they make positive changes that inspire long-term progress on livable issues. This project hits that nail right on the head."

"We are beyond thrilled and so grateful to AARP for this grant which is helping us fund this new community program. Movies are something everyone can enjoy." said Tracy Propst, Executive Director of the Beaver Dam Area Chamber of Commerce.

Propst said the idea for the "Drive-in and Outdoor Community Movie Nights" proposal was a response to calls the chamber receives on a daily basis from people who are at home during the pandemic asking, "what is there to do?"

"We thought it would be great to get a drive-in movie going by purchasing a screen, projector and transmitter. We researched it and it costs about the same to purchase as it would to rent," Propst said. "We have been able to get our county fairgrounds to donate the space. Thanks to the City of Beaver Dam and WDS Construction for helping sponsor the purchase of a 33-foot blow-up movie screen and part of the projector."

The $1,000 in grant money would cover the remaining cost of the high lumen projector, transmitter and a portion of a movie license to move forward with this project, Propst explained in her grant application.

"Having this equipment will allow us to do drive-in movies the remainder of the summer into fall and, once COVID-19 is hopefully one day behind us, we envision weekly movies in the park for the coming years to bring our community together."

Propst said an added bonus is that local nonprofit organizations will be allowed to fundraise at the movie events by selling concessions.

"Although this is a small dollar grant, we cannot express in words the big impact this would have in Beaver Dam. Imagine, the community coming together for movies under the stars. That's a pretty big deal for our community," Propst said.

AARP Wisconsin's "Small Dollar, Big Impact" grants are being awarded once a month from June through November. All projects must be completed within 60 days from winner announcement.

"These grants are exactly what the name describes – short-term, low-cost solutions that could have remarkable impacts on the shaping of neighborhoods and cities," said Darrin Wasniewski, Associate State Director of Community Outreach for AARP Wisconsin.

"There are so many great ideas and proposals for making life better in communities across Wisconsin. We know how impactful $1,000 can be. This is our way of extending some seed money to get these projects off the ground."

Other communities that have been awarded grants so far this year include Osceola, Platteville, Milwaukee, and Green Bay. Future grant applications will be due by Aug. 17, Sept. 21 and Oct. 19.

The grant program is open to some nonprofits and government entities. Other organizations will be considered on a case-by-case basis. A full listing of requirements and expectations, as well as a link to apply for the grants, can be found here.