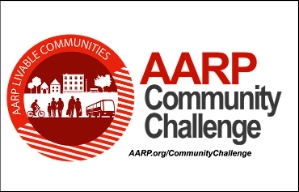 Two communities in the state have won AARP Community Challenge grants that will help pedestrians, bicyclists and those who enjoy parks.

The City of Montgomery's Planning Department is receiving $6,000 to install two pedestrian crossing signals and a colorful crosswalk, with the goal of increasing safety. The city of Oxford will use its $10,800 for 10 park benches and bike racks along Main Street in the historic downtown.

The projects are two of 129 award recipients for "quick action" projects around the country designed to improve the quality of life for people of all ages.

Now in its second year, the AARP Community Challenge program received nearly 1,600 applications from nonprofits and government agencies. Learn more about the Alabama projects at aarp.org/al.