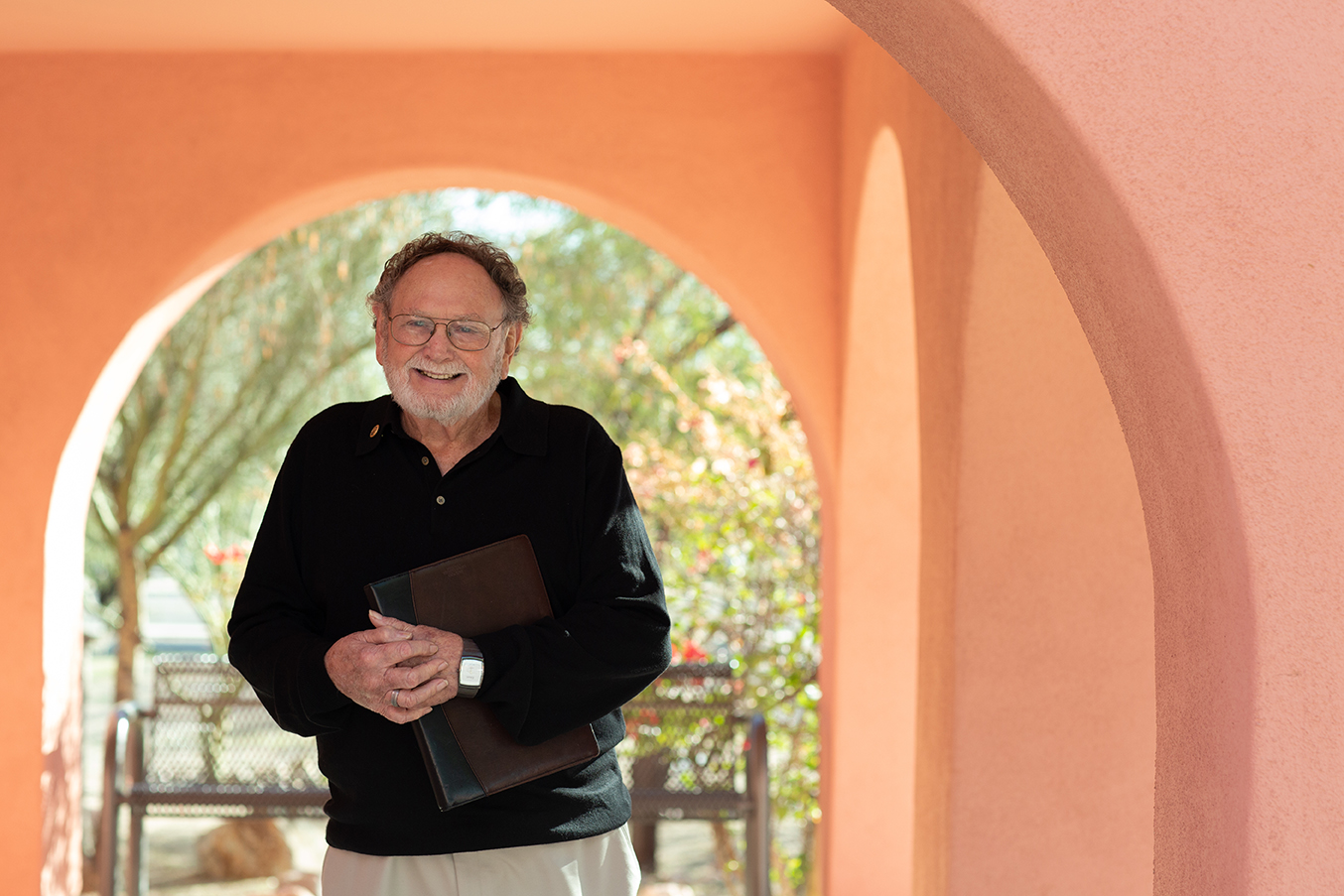 By Miriam Davidson

As past president of the Society of St. Vincent de Paul in Phoenix, Frank Barrios has collected some big donations for the homeless over the years.

But few were as meaningful as the contributions he once received in front of a grocery store in a low-income part of town.

"There were a lot of homeless people in the area," Barrios, 76, recalled. "Several of them dug into their pockets and put all the money they had into our poor box."

Barrios is one of many homeless advocates in Arizona who are concerned about the rising number of older adults on the streets. He recently helped raise some $16 million for a 60-bed transitional shelter, which opened in downtown Phoenix last May.

Named Ozanam Manor for the founder of the Society of St. Vincent de Paul, the Catholic charity's shelter is primarily for those who are over age 50.

Homelessness among older adults is a complex and growing problem. An aging population is partly a factor, but other forces are also at work. Advocates say higher rents, long waiting lists for affordable housing, medical crises, lost jobs, dementia, domestic violence and fraud are among the many reasons older people end up on the streets.

"We've seen a rise in the numbers," said Lisa Glow, CEO of the 470-bed Central Arizona Shelter Services (CASS) in Phoenix, the state's largest shelter. "Two years ago 55 and older were only 23 percent of our shelter stayers. Now it's 31 percent."

The rise among those age 62 and older who stayed at CASS last year is even more alarming.

About two-thirds of those clients became homeless only recently. Yet they can be harder to help than the chronically homeless, Glow explained, because they haven't been on the streets long enough to qualify for certain homeless services.

"The safety nets are insufficient," she said. "There are two-year wait lists for senior housing, not enough housing vouchers and not enough general affordable housing for seniors to return to after homelessness."

Addressing the problem

Through its Age-Friendly Communities and other initiatives, AARP Arizona is working to prevent homelessness and to promote affordable housing.

"It is heartbreaking to see the increase of older people living on the streets," said Dana Kennedy, AARP Arizona state director.

The organization has partnered with the Arizona Department of Veterans' Services to promote Be Connected, a program matching veterans and active service members, as well as their families, with support and resources.

AARP Arizona also supports the Diana Gregory Outreach Services Foundation, an organization that provides fresh produce to homeless veterans.

Homelessness among older adults is on the rise in Tucson, too. AARP volunteer Jim Murphy, 82, who chairs the city's ELDER Alliance Age-Friendly/Livable Community Action Team, is helping coordinate housing efforts. At a recent forum on the lack of affordable senior housing, several people told their stories.

Murphy said a World War II vet was about to become homeless after losing his job house-sitting. Another older man said he lived in his van for five years before getting a subsidized room.

He told the group: "Now I am warm. I am safe. I have my own restroom and don't have to walk a mile to find one."

Miriam Davidson is a writer living in Tucson.