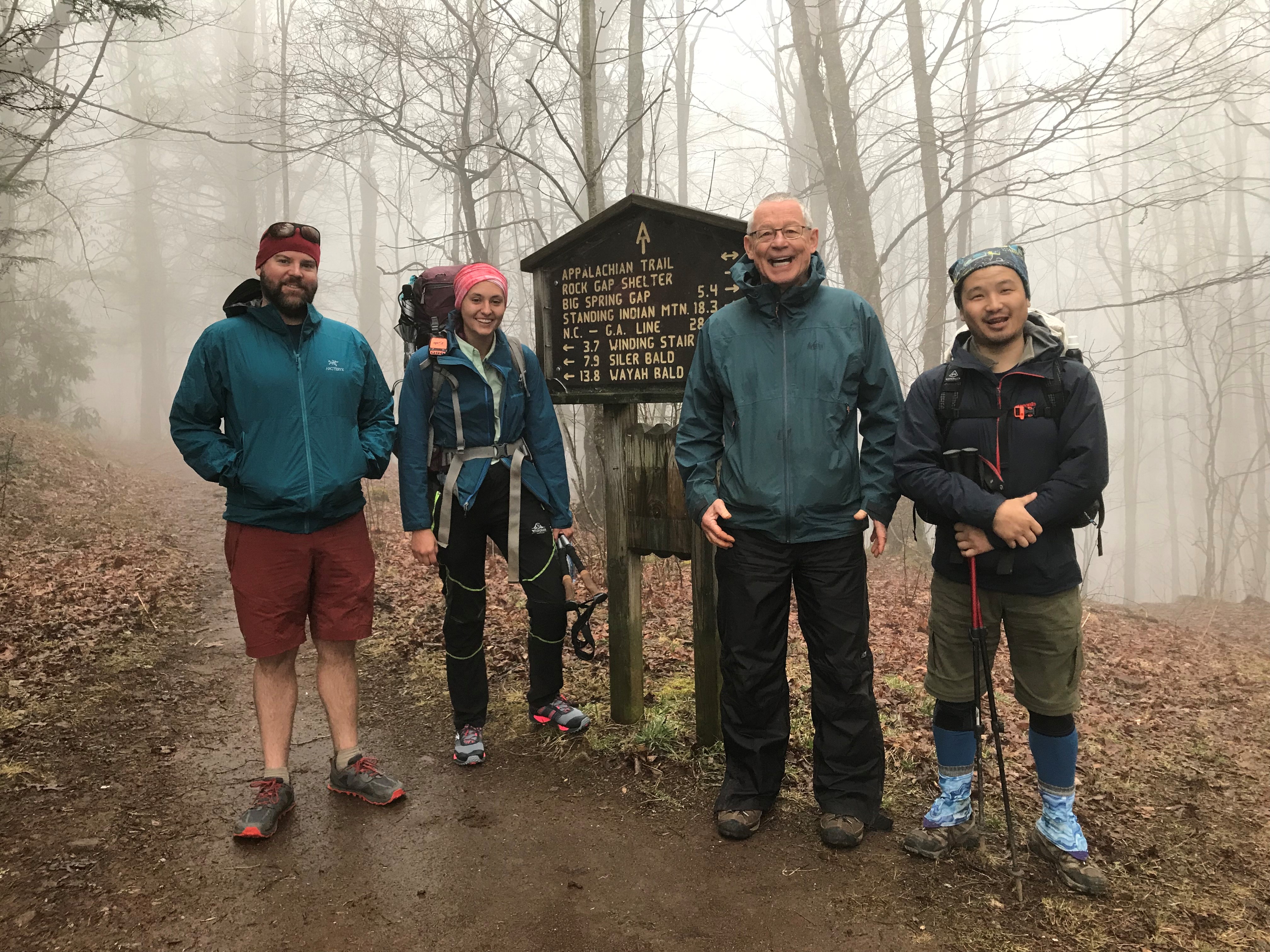 By Miriam Davidson

For years, Mike Fagan has been disrupting aging one step at a time. But a recent injury during a fall will delay his dream of finishing an ambitious trek by early 2020.

The part-time Clarkdale resident, 71, was attempting to do what few of any age have done—complete all three of the nation's major long-distance hiking trails in one year.

"I wanted to demonstrate what people are physically capable of as they age," Fagan said before embarking on his journey on Feb. 5 at Springer Mountain, Georgia.

After hiking the Appalachian Trail from Georgia to Maine, Fagan had planned to tackle the Pacific Crest Trail and the Continental Divide Trail, both of which stretch from Mexico to Canada.

But in late April, he fell on slippery terrain near Harper's Ferry, W. Va., and sustained a serious shoulder injury. He plans to return to Arizona for an MRI and possible surgery, and it was unclear when he could return to hiking.

Fagan's goal was to complete what's known as the Triple Crown of hiking, totaling more than 7,700 miles, and thousands of feet of elevation, across 22 states. AARP Arizona was cosponsoring the endeavor as part of its Disrupt Aging program.

Continuing with 'relay hike'

A Mesa-based nonprofit, Gold Canyon Heart & Home, which has been supporting Fagan's trek, announced that the project will become a "relay hike" for 50-plus participants to highlight the benefits of hiking. A 71-year-old Vietnam veteran, Muktar Najee-Ullah, is continuing north on the Appalachian Trail.

Other 50-plus hikers plan to trek the Pacific Crest and Continental Divide trails later this year.

"At Disrupt Aging, AARP is really encouraging everybody to live their full life and not have age be a barrier," said Dana Kennedy, AARP Arizona state director, also an accomplished hiker.

A fitness and nutrition expert, Fagan also lives in Billings, Mont. That's where he owns a health-food store and has a local radio talk show, Let's Stay Healthy. He has hiked Mount Kilimanjaro and forests in Myanmar,

During his three months hiking the Appalachian Trail, Fagan met with AARP volunteers and others to honor local history and to promote trail conservancy.

He said a big part of his message is that hiking is an activity for everyone. "Literally up to your 90s, you can do hiking, as long as you pick something that's appropriate for your skill level and fitness level," Fagan said. You just have to put in time to get in "trail shape."

"There's no greater return on investment than investing in your health," he added. "It doesn't matter how much money you have if you can't do what you want to do."

To support Gold Canyon's projects, go to gchh.org or call 480-809-4578.

Miriam Davidson is a writer living in Tucson.