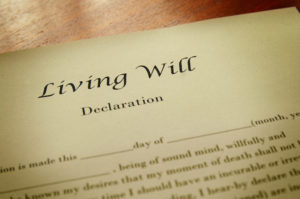 When emergency responders treat an incapacitated person, they often lack documentation on the patient's wishes for resuscitation, power of attorney and end-of-life care.

Every adult can write an advance directive, such as a living will or health care power of attorney, to make personal preferences clear and legally binding. But fewer than 4 in 10 Arizona adults have done so.

The default for medical personnel is resuscitation, but advocates say there's often a disconnect between patients' wishes and the care they receive.

AARP Arizona urges residents to keep advance directives at hand for caregivers and emergency responders.

Information and advance directive forms are on the state attorney general's website, azsos.gov/services/advance-directives.