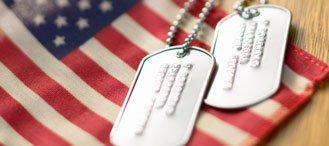 AARP Arizona encourages service members and veterans to take advantage of Be Connected, a statewide effort to help them access support programs and resources designed for Arizona's more than 600,000 active-duty military personnel, veterans and their families.

The program is spearheaded by the state Department of Veterans Services (866-429-8387) and the Arizona Coalition for Military Families, along with other groups. It connects veterans and families with "navigators," who help them sort through services that meet their needs, including during transition periods.

Part of the program's mission is to reduce the suicide rate among vets and service members, officials say.

AARP Arizona encourages people to learn more, including how to become a community navigator, at beconnectedaz.org.